How to Perform Home Improvement the Easier and Cheaper Way
by Guest on Jun 15, 2014

It is true that all of us dream of changing our floor tiles, our wall paint color, our window sills and the like. However, this dream of yours can turn into a big nightmare if you do not know what you should do. Let's face it, a home improvement project is not exactly an easy activity to carry out. There are so many things to think about, deadlines to meet, materials to buy, people to talk to and of course, expenses to cover. This is why planning is needed to undertake this type of project easier and a whole lot cheaper.
Here are some of the ways on how you can successfully accomplish your home improvement dream:
Have a team.
You can do the home improvement all by yourself but if you wish to stay sane, you should seek help from others. Work delegation is one thing that you should practice to ensure an easy home remodeling project. Aside from having too many things to do, there are also some things that you cannot do on your own since you lack the skill and expertise to do so. You may need the help of an architect, engineer and of course, remodeling contractors. Make sure that the team you will hire is licensed, qualified and insured accordingly.
Break the project into smaller parts.
Tackling the project in all its wholeness can be quite overwhelming. The key to staying focused is to break down the whole project into smaller parts. If you wish to keep a great momentum, you should accomplish one step in the whole project in a day. Of course, it is also recommended that you finish the first small project that you have before you move to the next one.
Prepare the needed materials before starting the project.
You should create a list of all the materials that you will need for the project. In this list, you should also specify the quantity that the project will require. This must be done before the commencement of the project. By having the materials on hand, you will be able to avoid wasting time and money due to unnecessary trips to the home center. If there are customized materials and items, check if the measurements right away.
Hire reliable but affordable home improvement contractors.
Home improvement contractors can be your friend during times like these. Opt for a contractor which has the skills, expertise, and knowledge to get the job done right. However, they must also charge affordable fees.
Rent construction types of equipment.
Renting equipment is the best way to save money during a home remodeling project, Today, there are various companies which offer rental of different types of equipment. Do you need a bobcat? Then bobcat rentals are the answer. How about a forklift? They have it too. Name it and you will surely be able to get it. Through renting, you will not have to stress yourself about the maintenance and repair of the machines. This will lessen not only your stress but expenses as well.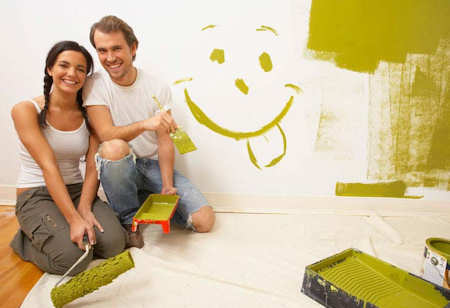 Home improvement can be made easier and cheaper if you know what you are doing. If you want to have a stress-free home remodeling experience, these tips will surely do the trick!