How to Store Your Garden Furniture In Winter
by Guest on Oct 13, 2016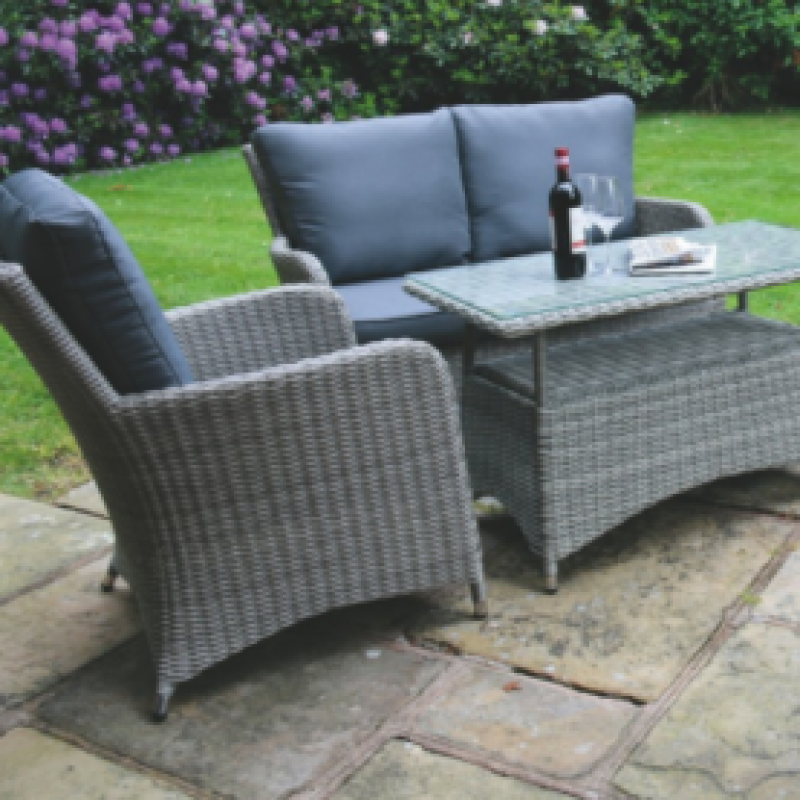 Over the summer your garden furniture would have had a lot of use, be it by sitting and enjoying a nice cold beverage on an evening whilst watching the sunset or having guests around to relax on a cool summers' evening. Sadly, these types of events are going to have to be put on hold until next summer, and you will have to stay indoors at night with the conservatory blinds shut to lock in the heat and your portable heater turned up to max. But that leaves you with another issue - how can you make sure your garden furniture is kept intact until next year? Even if you have conservatory furniture that is kept indoors or under your patio, it still has to be cared for and maintained.
Give it a Good Clean
The first step when you're wanting to store your outdoor furniture is to give it a good clean. This is because over the summer months it is likely your furniture would have been used a lot and will have gathered a bit of dirt. This is a fairly easy task and won't take up too much of your time, especially if you have pieces made from cane, wrought iron, mesh, or plastic as they can be cleaned with simple dish soap and water solution.
All you need to simply to do is fill up a bowl with some water and add some washing detergent to it, you then want to get a cloth so you can wipe the surface and use a nailbrush so that you can get into all the little cracks.
Give it a Coat
Once you have given your furniture a good scrub down, you should give it a good coat. This isn't referring to a fashionable piece of clothing! It's referring to giving your furniture a coat of wax. You will need different kinds for each type, so for plastic furniture, you will be fine to use some car wax to protect it. If you have any metal furniture you may want to use a spray can of silicone sealant to make sure that it is kept intact.
Get a Cover
Once you have cleaned and protected your furniture, the next step is to get a cover for it so that you can make sure that it is stored and taken care of. This is important even if you choose to store your pieces of furniture in your shed or garage as when it is kept in these places it can still be affected by damp or mildew. You can get covers to suit a wide range of furniture types that make sure your furniture is kept in a good condition to be brought out again next summer looking like it is good as new.