How to Save Money when You Buy Garage Doors
by Bob Padilla on Nov 7, 2017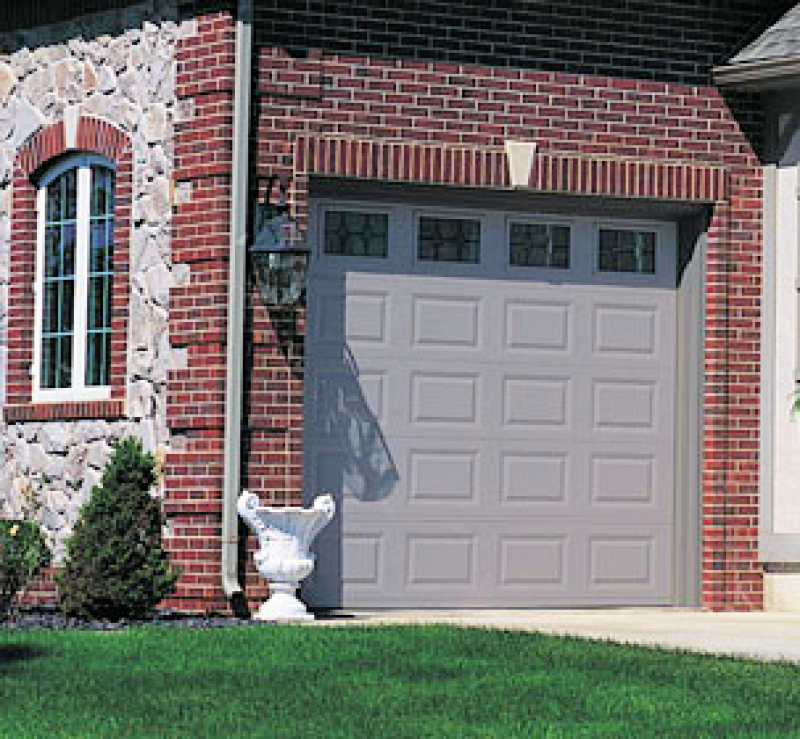 Everyone is looking for frugal solutions even when they seek new garage doors. But is it possible to save money and still get a durable garage door? The truth is that there are some things you can sacrifice to keep the budget low but there are also some things you should never compromise. There is no doubt that when we are talking about garage doors, their price would still be considerable. So the idea is to get the best value for your money. And sometimes to do that, you need to spend more today to save more tomorrow. Let's examine all possibilities.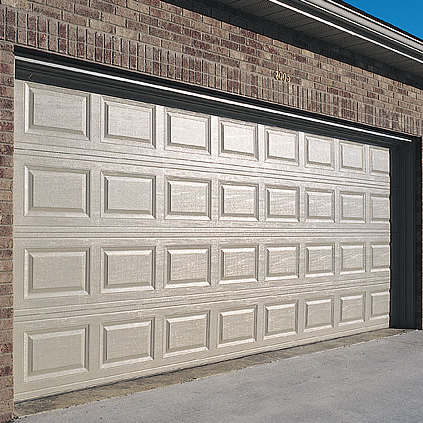 How to save money when buying garage doors
Get the most inexpensive material. In other words, avoid getting wood garage doors. They are the most expensive on the market and will still cost you a lot in the long run since they need maintenance often. One of the most frugal options is aluminum garage doors. One extra advantage of aluminum doors is their resistance. Since they won't rust, you don't have to worry about taking extra maintenance steps. All the same, the downside of such options is that aluminum is a very soft material that can easily get dented. So what you save today, you will pay tomorrow for garage door repair.
If your door is not very heavy, you can invest in an averagely priced garage door opener. Having a powerful motor and a good brand when it comes to openers is essential. But today there are many choices and you don't have to go with the most expensive one. You can get a chain drive opener with an AC motor.
Don't invest in extra features and expensive hardware. The good news is that you can find beautiful hardware for garage doors without paying a fortune. When it comes to features, you can keep the price down by not getting smart openers or by avoiding garage door windows and fancy styles that might cost you extra.
Spend on garage doors today, save money tomorrow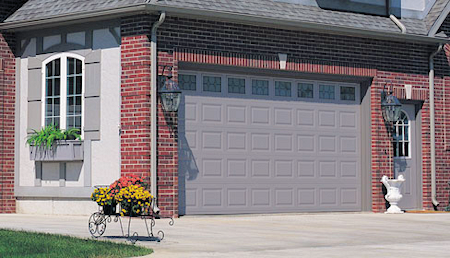 Another way of saving money and investing in a new garage door installation is by getting good products today to save tomorrow. For example, if you want to save money today, you will not get insulated garage doors. But if you can afford them today, think of the money you will save in the long run on energy. When it comes to materials, aluminum is cheap but steel garage doors are much stronger and so long-lasting.
An overall, you can save money by investing in popular garage doors that will allow you to find replacement parts without paying a fortune and durable materials that won't need service now and then. Sectional doors are a very good choice. You intend to spend a limited amount of money but still, get a garage door that will do its job and last for years. So choose a garage door made of sturdy materials that won't need maintenance often and save $$$ by not getting the best hardware. Remember that some things can be easily replaced tomorrow whereas garage door replacement will cost much more.
Always consider the weather conditions in your area and your personal needs and never forget that the final garage door prices will also include the door's parts and opener and the labor fees for the installation service.