What to Know Before Hiring a Mold Removal Specialist
by Alexandra Obradovic on Jul 26, 2021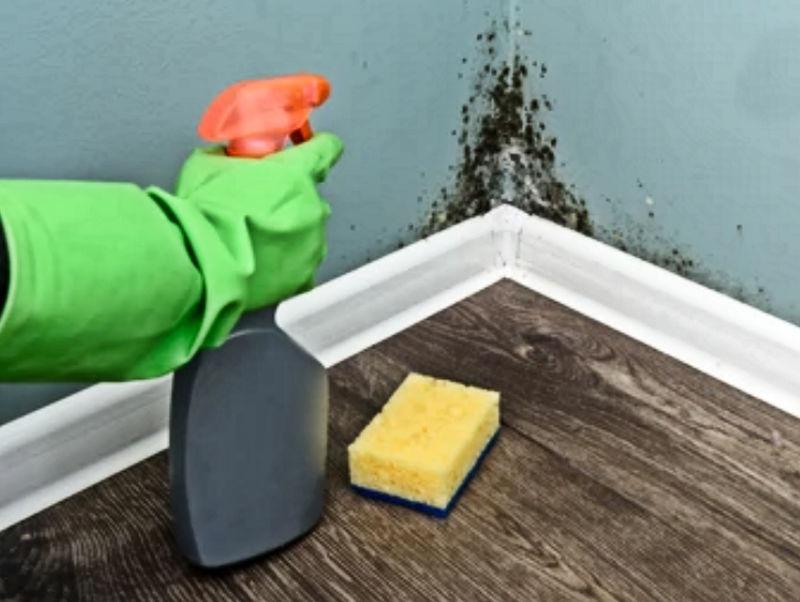 Discovering mold in your home can be a stressful experience. Not only does the presence of mold come with significant costs to remediate the problem, but it can also negatively affect your health. 
While cleaning up mildew and removing small mold patches is suitable for DIYers, large-scale mold removal is best left to the experts. Here's how to know when you need a mold removal specialist and what to look for when hiring an expert.
Signs of Mold
The most obvious signs of mold are visual: dark patches on the walls, peeling wallpaper, or patches in tile grout. However, depending on where the mold grows, you might not see it — that's why it's important to know the other signs as well.
If you notice a strange musty or earthy odor, particularly around vents, it could indicate mold growth in the walls. Alternatively, if your home has a high moisture and humidity level, there's a good chance of mold developing without proper ventilation. According to Clarke Contractors Inc., the ideal level of home humidity is between 30% and 50%. Anything above 60% and mold become a concern.
Finally, your body will tell you if there are high levels of mold present. If you have a nagging cold, persistent allergy symptoms, or itchiness while at home, there may be mold in your home. 
If you suspect you may have a mold problem, it's essential to call an expert right away.
Look at Local Recommendations and Reviews
The first step in finding a mold removal specialist is to ask for local recommendations and reviews. Don't hesitate to ask your social network who they've worked with and what the process entailed. The primary goal will be to find someone skilled and professional who can get to your house as soon as possible. 
Evaluate the Full-Service Offering
Depending on the severity of the issue, it's worth looking at the mold removal specialist's full-service offering. Many mold remediation experts offer other services that go hand-in-hand with mold removal. For example, if the mold was caused by a leaky pipe, working with a company that also offers water damage repair can be beneficial.
Ask About the Process
Once you find a mold removal specialist that meets your basic needs, ask some questions about their approach. It's essential to understand how they'll protect your home while working and what safety measures they'll take to protect themselves. Your mold specialist should also be able to provide a timeline so that you can coordinate other accommodations while the work is being done.
Assess Underlying Issues
In many cases, mold development is indicative of another issue with your home. This issue could be anything from a leaky roof and blocked gutters to a dysfunctional HVAC system. It's important to work with a mold specialist who can identify the cause of the mold's growth and advise you on the next steps to prevent it from happening again. If the company doesn't handle those issues, they can often recommend a trusted service provider.
If you suspect mold in your home, you should act fast to have it removed. Working with a reputable mold removal specialist will ensure the long-term value of your home, as well as your health and safety.