Save the Value of Your Home with Professional Foundation Repair Services
by Guest Post on Aug 23, 2022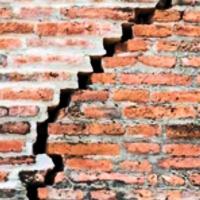 To homeowners around the globe, nothing seems to be as problematic as home foundation repairs. In fact, home repair is not only a big problem but also one of the most expensive and inconvenient things that anyone can go through.
The foundation is what holds a house together; it is the most important element in all houses. If your foundation is sliding, sinking, or splitting, you might suffer some serious damage and your house might come tumbling down. Therefore, do not wait for a faulty foundation to damage your home and reduce it to nothing.
As a homeowner, it is therefore important to be on the lookout at all times. When you are faced with a problem, regardless of how small it might seem, you must never ignore it. Call in-home and foundation repair experts to take care of all your foundation needs. For example with professional foundation repair, residents can now repair their floors, roofs, and walls as soon as they notice a problem.
With that said, here are some general signs of a structure that needs foundation repairs; cracked walls, cracked bricks, doors not closing properly, bulging walls, structures that sit on expansive soils, cracks on floors, doors, and windows misalignment, and displaced moldings.
What are the Major Causes of Foundation Damage
Let's face it, foundation problems are stressful, time-consuming, and potentially expensive endeavors for any homeowner. If not professionally diagnosed and repaired in time by qualified contractors or structural engineers, then homeowners have to seat and watch their home sink. 
One of the biggest causes of foundation damage emanates from soil-related problems which include poor waterproofing, overloading, excessive organic materials, poor compaction, and erosion.
If you are living under these conditions, then your home foundation might be at a risk. In addition to the above-mentioned conditions, poor construction by structural engineers and builders can also lead to foundation damage.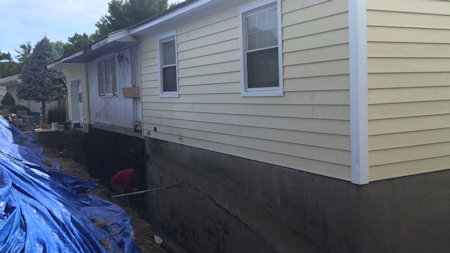 Therefore, to ensure that your building is strong, make sure that you hire professional builders. More often than not, builders tend to cut corners and save on costs. And when that happens, the foundation is not as reinforced as it should be.
How to Deal with Serious Foundation Damage
If you are facing major foundation damage or overall structure damage that was caused by a faulty foundation, then it is time you contacted your residential structural engineers. Do not make the mistake of handling things yourself to avoid worsening the situation.
Seeking help from professionals is always the best solution. Structural engineers and experts will access the problem and come up with long-term solutions to your home foundation problems. The structural engineers can also connect you to the most reliable contractors who are keener on foundation work.
Bottom-line is, foundation repairs, big or small, all require specialized equipment, well-trained structural engineers, or contractors. So, lets the experts do their work and you can rest easy knowing that your house will stand strong and all your foundation will be no more.