What does a Bonded Contractor Mean?
by 411 on Mar 14, 2013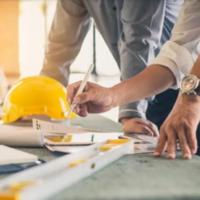 A bond is an insurance policy for which the contractor pays a premium. It guarantees that the contractor will meet his obligations in a satisfactory manner. Failure to do so should result in the payment of compensation by the bonding company. There are three types of bonds, payment bond, performance bond, and bid bond.
Being bonded could be like getting an insurance policy that the job will be completed, and it will be done properly.
Larger commercial and almost all government jobs will require that all contractors and sub-contractors be licensed, insured, and bonded. If you can find a bonded contractor you have a good chance the job will be done properly.
One of the problems is depending on the cost of the job, the fees a bonding company charges could be high and this may be passed on to you the customer.
Performance Bonds - A bond that guarantees the project's completion according to the building plans and specifications.

Payment Bonds - A bond that assures the owner that no liens for labor and material will be filed against the property.

Contractor Bonds - A bond that guarantees both job completion and payment of all labor and material