Finding a Local Contractor for Your Glass and Mirror Needs
by Guest Post on Sep 29, 2014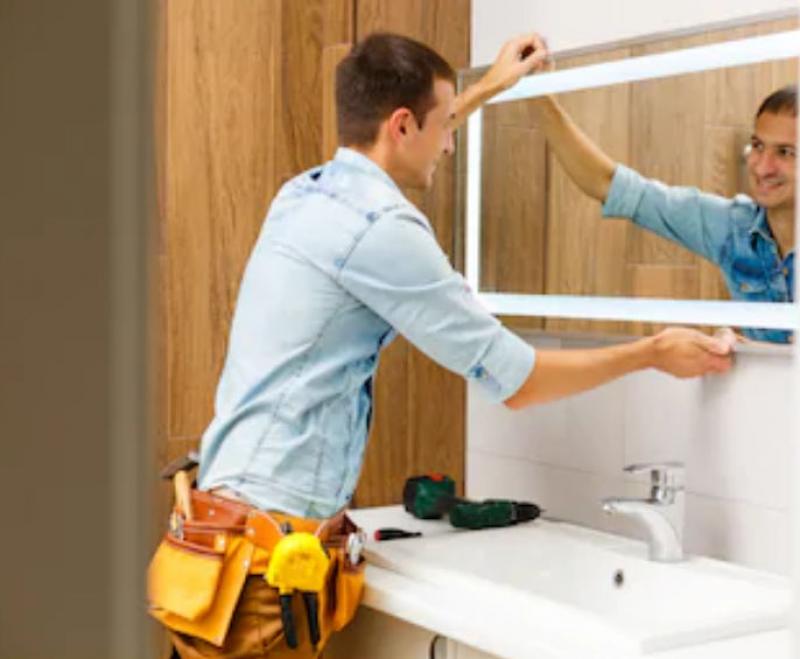 Humans are like magpies – we just love shiny things. When it comes to adding a bit of sparkle to your home, your choice of windows and mirrors are crucial. A beautifully whitewashed house is easily let down by dull, poorly-fitted windows and no guest wants to see their reflection marred by the cracks and blemishes in your mirror. Every homeowner needs to have a friendly and reliable local contractor whom they can rely on for their glass and mirror needs.
Reputation is Key
In this information age, poor service won't be kept secret for very long. Your first port of call should be the Internet. Before you hire a local contractor, check online to see if any of their customers have left reviews. If they do sloppy work, employ sharp practice to inflate fees or use low-quality materials, an angry client will probably have taken to the Internet to warn others away. Heed their warnings! On the flip side, glowing reviews usually indicate that contractor is a safe choice.
You may be worried that glass and mirror installation companies have paid others to leave phony praise on Yelp and other websites. Although this practice is relatively rare, you should start to get a little wary if reviews run to 800 words long. Your average customer isn't inspired to write a mini-essay about their window installer's services, so if a gushing review is overly long there's a good chance it might be fake.
That's why word-of-mouth remains an indispensable source of information. Don't forget to ask your friends and family for recommendations.
Head Right to the Source
An easy option is to ask the glass or mirror manufacturer to recommend a contractor. Many manufacturers provide installation services and these are frequently top-notch. After all, who better to handle a product than the manufacturer himself? If your manufacturer does not fall into this category, chances are he'll know a reputable contractor who can meet your needs. The glass and mirror industry is a tight-knit one.
What to Look Out For
Any decent contractor has to be experienced, cost-effective and honest. Let's take these attributes one by one.
First, your contractor should have experience installing glass and mirror products. You wouldn't hire a chef to prune your prized petunias, so why would you get a roofing contractor to install your chandelier?
Second, your contractor should offer good value. Do some price comparisons online to see how the rates of your favored contractor stand up to its local competitors? There's a contractor for every budget.  Note, however, that cheap prices don't necessarily translate to good value. As the saying goes, if you pay peanuts, you usually get monkeys.
Third, there are many horror stories of unsuspecting homeowners lured into paying inflated bills by conniving contractors. This is easily avoided if you stay alert and use your common sense. Always ask for a fixed quote upfront and in writing. Make sure your down payment is no more than half of the total fee. If your contractor gets shifty when you ask for an estimate, alarm bells should go off in your head.
When it comes to glass and mirror products, it's always best to select a skilled and trustworthy contractor and leave all the tricky installation work to him.
Author Bio:
Ricky Ahuja is a Glass and Mirror Expert at www.dullesglass.com an innovative manufacturer of glass table tops, glass shelves, and all other glass and mirror products. Follow Dulles Glass and Mirror on Pinterest or on YouTube to see how they're changing the way glass products are manufactured, customized and delivered and installed.