Why Metal Blackening is often a Better Choice than Plating and Painting
by Martin Gracewell on May 22, 2017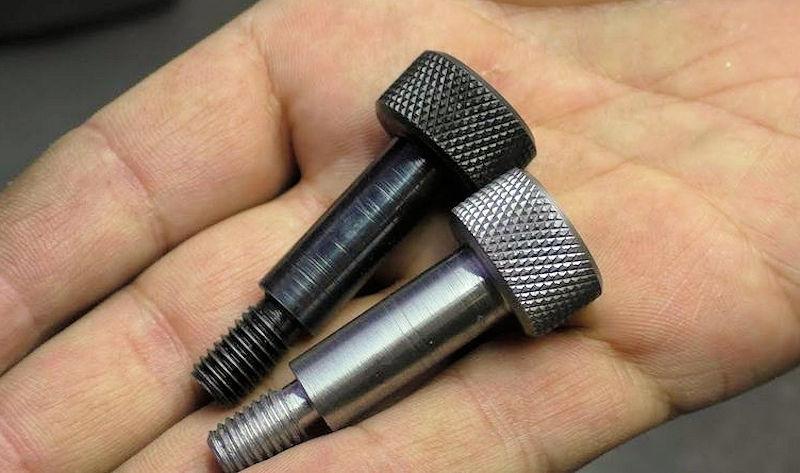 As a manufacturer who usually works with metal, you might need a way to change the color of your products to make them as appealing as possible to end customers. Even small components and tools can look more enticing if they're a more attractive color than their original color, but it's not always easy to darken small components that need to retain their dimensions. Black will always remain timelessly stylish because it's synonymous with elegance and simplicity, and for many reasons, metal blacking is the best way to change the color of the metal to black.
Metal blacking is the process of changing a metal product's color, however, companies such as blacking as a better method of changing them to black by changing the chemical composition of its surface, and the procedure is carried out at room temperature. The process is completely safe and has actually been around for decades – if not centuries – even though many people still don't know what it is. However, companies innovated blacksmith companies are making this method of metal blackening much more popular, and for many reasons, you should consider metal blacking as a better method of changing the color of metal than plating and painting.
For starters, painting, and plating add weight to products, and it can also change their dimensions, which is not an option when it comes to components that were made with absolute precision. If you don't know much about metal blacking or whether it's an option you should consider, you ought to read about some of the main benefits of the process which are listed below.
Metal Blacking – The Advantages
For the reasons listed below, many people believe that metal blacking is the best way to change a metal product's color.
Metal blacking makes products more resistant to corrosion – If you want your products to appeal to as many people as possible, you'll need to be able to tell them how durable they are. Metal blacking allows products to absorb oils and waxes, which makes them extra resistant to corrosion. If you darken your products using metal blacking, you'll be able to assure customers that their purchases will last for years if not decades.
You won't change the dimensions of your products – As mentioned above, many products need to retain their specific dimensions to work, which rules out the likes of plating or adding a layer of paint. Fortunately, metal blacking will not alter the dimensions of your products in the slightest.
Make your products more attractive – Aside from the practical aspects of metal blacking, the process will also make your products more attractive. The more attractive your products are, the easier they'll be to sell, so if you haven't considered metal blacking before, now's the time.
Find the Right Company for Metal Blacking
As long as you choose a reputable company for metal blacking, you can feel confident you'll achieve all the benefits listed above. Why not make your products even better than they already are when the process is so simple?