5 Ways to Choose a Restoration Company
by Guest Post on Apr 11, 2018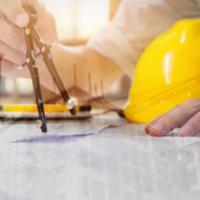 There are many reasons why you might want to consult a restoration company but do not make matter worse, it is important to choose the right kind of restoration Company. Some of the common disasters that can destroy your house are floods, fire, pest invasion, etc. Your house would be in a bad shape already and your goal should be to prevent any further damage. Apart from checking for certified restoration contractors, there are many things that you need to look out for, and to help you in the same, we have the following tips:
1. Do Not Choose People from the Construction Business
Your close family members and friends who are good with a 'saw' are not going to help your house if it needs restoration. Construction is different from restoring homes and they both should be kept separate. If you want to know what the latter entails, you can check our damage restoration service locations. Don't try to save money by cutting corners and hiring a family member or friend who knows a little about construction because you will have to spend more money, in the end, to fix up a botched job.
2. Check for Expertise
When you look for restoration companies, ask for past customer testimonials to gauge how qualified the contractor is at his or her job. You should also look for certified professionals and not someone who does not have his papers in order. It is better to place your home in the hands of the people who know what they are doing and are experts in their field. If your home needs extensive restoration, go for someone who has an experience of a few years on him because he or she is likely to be more efficient than people who have just started restoring homes.
3. Hire from Your Local Community
People who have extra money to spare prefer to get people from outside to do restoration work. While these contractors might be more able and efficient, it is always advisable to hire contractors who are based locally. This is because they have more idea about the laws governing that area and therefore are less likely to make legal faux passes. The other reason is that local contractors know the area well and have extensive connections that will get the work done faster. It is also easier to re-hire local contractors if there are any problems with the restoration work.
4. The Scale of Work
 Not all contractors can take large-scale work and therefore you need to look out for restoration contractors that are capable to handle large-scale level work. The severity of the damage to your house needs to be expertly handled by an efficient restoration contractor who is capable of taking work to that level. Before choosing or finalizing any restoration contractor, look into their body of work to decide if they can handle the scale of restoration that you are looking for.
5. Good Communication with Insurance Companies
The other thing that you need to be careful about is the way your restoration contractor deals with your insurance company. If you have taken out insurance to pay for the damages your house suffered, proper coordination needs to be maintained between the insurance agency and the restoration company that you choose. This is the reason why many people first consult their insurance company for recommendations before approaching a suitable restoration contractor.
The above were some ways in which you can choose a suitable restoration company for your house.