Mistakes to Avoid When Purchasing Your Ideal Home
by Guest on May 20, 2013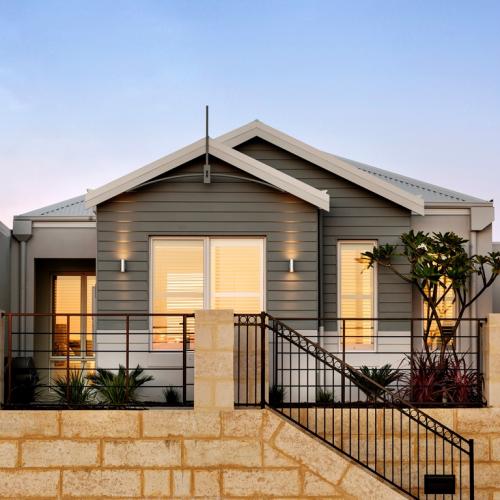 Purchasing a house is considered to be a major investment on the buyer's side. It represents years of hard work, plenty of sacrifices that enable you to save the required amount. However, it is with much regret that a large number of prospective buyers still commit serious judgmental mistakes when purchasing a home. A good number of these mistakes can easily be prevented. Some of the mistakes to avoid when purchasing your ideal home in the property market include:
1. Close the deal fast
A good number of buyers often make one common mistake which has to do with pushing the deal quite fast. This can be a costly mistake since it can mess things up for you especially when you purchase from a wrong seller. If you encounter a seller who is pushing you to quickly close the deal, chances are that there may be something suspicious going on. To avoid such a situation and keep off dubious dealers, you can consult with a certified realtor who will be able to offer you the necessary help throughout the buying process.
2. Failure to know exactly what you want
It is a grave mistake not to have any idea of the design of a home that will suit all your needs as you make your purchase. Being completely unaware in regards to your specific needs and requirements will significantly increase your chances of buying a home that will leave you regretting for years to come. Take your time and carefully think about the type of house you would like to purchase. First time home buyers seriously need to consider all their requirements and their budget. Coming up with an intricate plan will greatly assist you to narrow down your selections thereby saving you time.
3. Buying a good home in a remote and inaccessible locality
It is better to purchase a home that is located in an easily accessible area than going for a strikingly beautiful property located in an isolated area. For the latter, its value is likely to decrease with time while the property located in a prime area will increase in value as time goes by.
4. Poor research
Carrying out extensive research is very important as it will help you gather enough information thereby enabling you to make a sound decision. Some of the important information to be gathered will enable you to know some of the restrictions placed on foreigners residing in Australia in regards to purchasing a house and land packages. The reason for this is because such individuals are only permitted to purchase off plans as well as newly constructed buildings. Existing properties are usually off-limits. Your research will also enable you to gather enough information regarding various properties before finally making your payment. It is also important to visit the property in question and carry out routine checks. If the seller is reluctant about showing you around the house, this should serve as a sign that all is not well.
5. Doubtful legality
There are cases where individuals purchase properties from sellers who have no legal authority to place the property on sale. Individuals who fall victim to such dubious transactions usually suffer great loss, emotional distress and on top of all these, no house.