5 Tips to Help You Win a Foreclosure Auction
by Rohit on Jan 14, 2019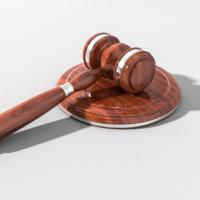 Auctions are chaotic – even if you're an experienced pro. Foreclosure auctions are a crazy affair, full of homeowners trying to snag the best-valued homes for significantly cheaper. However, don't think you can waltz onto an auction site and find the swing of things right off the bat.
Here are a few strategic tips you should know if you want to win a foreclosure auction bid.
1. Research The Property
A lot of people merely look at the location of the property and the size of it. Without taking the time to drive out to the property and perform a basic inspection of the condition, you could walk into an expensive mess. A title search will show you if there are any mortgages on the property.
Consequently, doing a title search also shows you if there are liens against the property. Doing this quick little thing will save you headaches against discovering nasty surprises down the road. Be sure to also look at county records online to get a sense of the home's value.
2. Rules of Bidding
The laws of foreclosure sales differ – depending on the state you live in. This is why it's very important to learn the bidding rules of your area. Once this is done, be aware that foreclosure items are sold "as is" – meaning any improvements and repairs are done at your expense. Then attend a bid without intending to buy anything, just to get a feel for how things are done.
3. Find Auctions
Do you need foreclosure properties to find? The U.S. Department of Housing and Urban Development may help you. Once you've watched enough foreclosure auctions, and you feel prepared to buy your first foreclosure, it's a good idea to see auctions coming up. You can also check your local courthouse or possibly mortgage lenders.
4. Time Your Bids
Once you're actually at the auction, it's easy to get swept away by the flurry of everything. This might cost you in the end as you make the first bid. This is why it's a smart idea to enter foreclosure auctions when there is less competition, such as when other bidders stop raising their paddles. It's important to have a final figure of what you're willing to pay – and stick to that number. Remember to be calm, cool, and smooth as James Bond during this time. Bring cash or a cashier's cheque, as you will be required to put a down payment on the property when you win.
5. Bidding
If you place a bid that's too low, someone could out-bid you. In an attempt to win the property, you might end up bidding too high and overpaying more than you bargained for on a property you haven't been inside. This is why bidding is a tricky science; it's also why it's a good idea to practice bidding and making deals. One strategy you can use is to make a bid roughly $100-500 away from your maximum number. This will weed out people who are looking for "bottom of the barrel" deals and paint you as a serious contender. Other serious contenders will counter your bid – remain professional and keep your emotions in check. Never bid more than your predetermined final number.
Conclusion
There are always more techniques and strategies you can learn to make sure you win an auction. However, it is strongly recommended to attend auctions yourself to see how things are done. Remember: you are not only buying a property, you are buying a future – and this is no time to make mistakes.