Why You Should Have Your HVAC System Cleaned After a Renovation
by Guest on May 20, 2021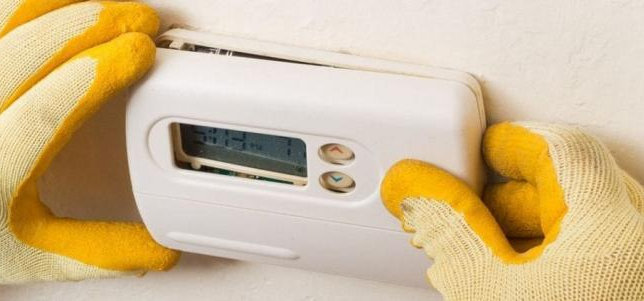 Handling a home renovation project is an overwhelming and exciting process that leaves your home with a brand new look. From a modern kitchen to an overly relaxing bathroom, this is a dream come true for most homeowners. However, after a remodeling project, be it asbestos abatement or removal of lead paint, construction dust often settles on your floor, furniture, and home appliances, including HVAC systems. That said, cleaning your HVAC systems should be part of cleaning your newly remodeled home.  Here are some of the reasons why you should clean your HVAC system post-renovation.
Renovations Produce a Lot of Dust
Undoubtedly, there is a lot of dust floating around your home during the renovation exercise. Contractors kick up dirt and dust as they rip out the floor, cabinets, walls, and other forms of outdoor debris. With such conditions, air conditioners, heaters, or HVAC units suck in the dirty air as they cool or heat your home during the process.
Dirt and dust in the air are trapped by the ducts, which contributes to additional dirtying as the unit continues pulling more dirty air. A thorough cleaning is important after the renovation exercise to clean the ducts.
1. Duct Cleaning Improves Indoor Air Quality
You should also clean your HVAC systems after renovation to improve the quality of air in your home. After the renovation, you definitely want the newly installed items to remain clean and new for the longest time possible. However, dust and dirt constantly emanating from dirty HVAC systems can make them dirty and discolored. Cleaning removes dust and dirt on the ducts, greatly reducing these contaminants.
2. Energy Saving
The U.S Energy Department estimates that between 25 and 40% of heating and cooling energy is wasted. Dust, dirt, and other contaminants often cause the systems to work harder and eventually shorten their lifespans. Even though they have air filters, HVAC systems get dirty with continuous use. A clean heating and cooling system won't struggle hard to maintain your indoor temperatures, using less energy.
3. Promotes Better Health
Cleaning your HVAC systems after renovation also reduces pollution and promotes your health. You can improve your health by simply improving the quality of air that you breathe. A typical household has several contaminants, ranging from mold, smoke, radon, tobacco, and fumes from the kitchen. Coupled with dust particles, mold spores, and viruses, this can worsen your indoor air quality. Cleaning your systems eliminates these contaminants and contributes to promoting better health.
4. Reduces Repair Costs
Cleaning your heating and cooling systems after renovation also significantly reduces the cost of repairing these systems in the future. As mentioned, heating and cooling systems work harder if they experience some difficulty in moving air through the duct. Dirt and dust from your renovation project impair the system's functionality, significantly limiting its ability to reach the desired temperatures.
If you don't clean your systems after renovation, trapped dust and dirt exert more stress on the HVAC systems leading to greater wear and tear, which increases maintenance and repair costs. Cleaning your ducts not only improves and restores airflow but also lowers the stress on these systems.
Where to Focus on Your Post-Renovation HVAC System Cleaning
Focus on the following parts when cleaning your heating and cooling system after renovation;
1. HVAC Filters
Filters are placed in HVAC systems to prevent dirt, dust, and other debris from entering the furnace and other air conditioning equipment. Repair and renovations produce dust and dirt that collects in the filter. If you don't clean the filter after an extensive renovation, grime can accumulate on the moving components, affecting the system's functioning. Clogged filters affect airflow, can freeze the coils, or leads to overheating of the compressor.
That aside, as a rule of thumb, it is recommended that you change the HVAC system filters after 90 days or every 6 to 8 weeks for homeowners with young children, prone to asthma, or pets.
2. HVAC Air Ducts
Air duct cleaning involves cleaning various components of the forced air systems. As mentioned, dust and dirt coat every surface, including HVAC ducts. Professional duct cleaning eliminates dust that clogs the passages, improving airflow, eliminates smells from paint flakes and other trapped volatile chemicals. Cleaning ducts also prevents moisture accumulation on the dust layers, which promotes mold growth.
3. HVAC Coils
Apart from the duct and filters, you should also clean the coils of your air conditioner after the renovation exercise. Coils are essential components of the cooling system. Dust and debris collection in the coils impairs the system's ability to maintain good airflow and remove heat.
Conclusion
Cleaning and maintenance are important if you want your HVAC system to perform optimally and last longer. Therefore, consider scheduling an HVAC system cleaning exercise after undertaking a major remodeling or renovation project. It is the best and cost-effective way of removing dirt, dust, and other forms of debris from your HVAC systems.