Covering the Cost of Improving Your Home
by Guest Post on Apr 10, 2013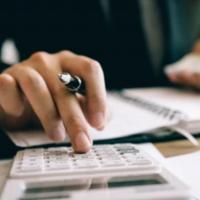 Redecorating or extending your home can make it a better place to live, as well as improve its value. However, any work requires financing. The following are some ways in which you can find money to make changes at home.
Finance Offers
Many different high street retailers in the DIY sector have established in-house finance deals that are designed to give customers some breathing room when they decide to start a big project.
Finance can be sought for a range of products and services, from the construction of conservatories UK companies deliver through to the renovation of kitchens, bathrooms, and bedrooms.
Finance packages will vary depending on the retailer you choose and it is always important to consider issues such as the length of the financial commitment that is required, as well as the interest rate. Some of the companies selling conservatories UK homeowners can buy will have a minimum spend and there may be requirements for deposits and other commitments to consider.
Overdraft Exploitation
A recent study from Nationwide found that 78 percent of British consumers spend under £1000 on a typical home improvement session, which means that the cheapest way to finance it may well be to dip into your overdraft.
Some bank accounts will come with interest-free overdraft offers that are available to new customers. Whilst terms and conditions will invariably apply, this may be a low-cost way of securing at least some of the finance you require.
Credit Cards
The use of credit cards is not generally advised for major purchases unless you anticipate re-paying to borrowing in the short term; interest charges may otherwise be punitive. However, when it comes to the less expensive elements of home decor, cards can be a perfectly viable solution.
Many credit card deals include zero interest on new purchases, which, as with the overdraft facility, can work in your favor if you are planning on spending a relatively small amount on improving your home.
An added advantage of paying via credit card is that you benefit from several protections on your purchase that might not otherwise be in place when paying in cash or choosing a finance deal. For example, if the items you order fail to arrive or the company from which you purchased them goes under in the interim, you can claim back your expenses as long as they are over £100, all courtesy of the Consumer Credit Act.
As with any purchase, it makes sense to read the small print and compare all of your options before you commit. It is also vital to ensure that you know what you want out of a home improvement project, since planning and prioritizing will help you to avoid disappointment further down the line.
So whether you are splashing out on one of the conservatories UK companies have to offer or just sprucing up the spare room with a few tins of emulsion, you should be able to find an affordable way to fund your home improvement endeavors.
AUTHOR BIO
Angela Jones is a writer who has routinely covered topics including home improvement and finance for magazines and websites extensively over the years.