Freestanding Basins - Ideal for Large Bathrooms
by Guest on Apr 22, 2013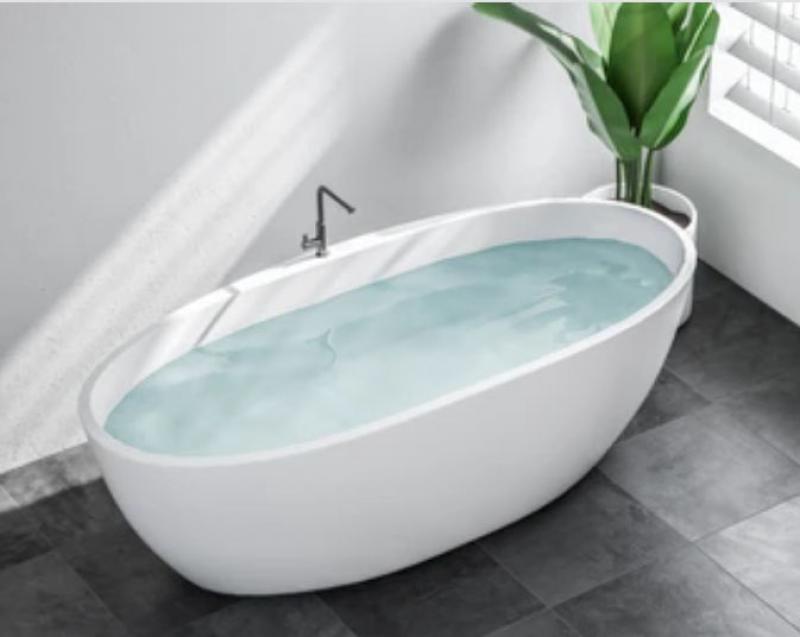 If you have a large bathroom then you need to pay more attention to how you furnish it and how you use your space. It can be very easy for your bathroom to look disorganized and confused when it is big. After all, when a bathroom is small and compact you only really have the space to put in the necessities. However, when you are lucky enough to have a big bathroom you need to put your interior design skills into play. You need to find a way to make your bathroom look fantastic without overcrowding it.
One key piece of furniture that is perfect for your large bathroom is a freestanding basin. Freestanding basins do exactly what they say on the tin; it stands off of its own accord and therefore can be placed anywhere in the bathroom. This makes it the ideal basin for a large bathroom because you can be tactical with your placement of it. A lot of people choose to put their freestanding basin in the middle of their bathroom and use it is as a feature piece. Everything else then centers around the basin and the bathroom has the necessary organization it needs whilst still possessing a stylish edge. However, if you don't like the idea of having a basin in the middle of the room, then don't worry. A freestanding basin provides you with great flexibility.
Aside from the offer of more choice when it comes to placement, freestanding basins are also beneficial because there is a wealth of various designs available. You will be able to find intriguing shapes and basin styles; from traditional oval basins to unique rectangular basins with curved edges. As these basins are very much fashion orientated they capture a lot of attention. This is pivotal when dealing with a large bathroom. If you just have standard plain furniture then people will not know where to look and thus all they will see is the space. However, if you have a feature piece like a freestanding basin then the attention is drawn towards this. This makes much better utilization of the space and it also ensures that your bathroom looks stunning.
Furthermore, a freestanding basin does not have to become the centerpiece of your bathroom. It can pave the way for other bathroom pieces to shine. For example, you may wish to purchase a stylish and uniquely shaped bath. This bath may be the main attraction. So, where does the freestanding basin come into play? Well, because it boasts flexibility in terms of placement, design, and size, you can place it anywhere in the bathroom. This means that your basin will not stand in the way of your design plans. This relates to the earlier point regarding a freestanding basin and flexibility.
A large bathroom can provide design difficulties for a lot of individuals. Nevertheless, a freestanding basin offers the perfect solution. Freestanding basins are available in intriguing and beautiful designs, they offer flexibility in terms of placement and size as well.