Regular HVAC Mechanical Maintenance and Upgrades Save Energy
by Guest Post on Apr 12, 2010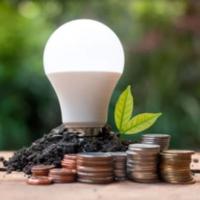 Regular mechanical maintenance of HVAC systems is the best way for homeowners to save money on their bills over the long run. While repairs might seem expensive at first, the payoffs, later on, are numerous.
Today's HVAC technicians have received comprehensive vocational training at technical schools or colleges featuring class work specifically geared to refrigeration, heating, cooling, and mechanical maintenance careers. Often, these trade schools instruct students in the latest HVAC technologies, which include sophisticated pumping and cooling system repair, and techniques for upgrading chlorofluorocarbon-reliant (CFC) coolant systems with environmentally friendly materials.
Why is regular HVAC mechanical maintenance important?
Most homeowners do not notice that an HVAC system is malfunctioning or performing poorly until the system shuts down. This is an unfortunate way to approach HVAC maintenance. Small malfunctions or errors in an HVAC system's operation early on can lead to inefficiencies in heating and cooling. Ultimately, these inefficiencies result in wasted energy and high gas and electric bills. If you have noticed dramatic jumps in your utility bills, think about when your HVAC system was last serviced before shrugging the high bill totals off as symptoms of inflation.
Efficiency loss in an HVAC system is gradual but pernicious. The purpose of regular maintenance is to keep small systemic leaks, cracks, gaps, or slowdowns in check so that homeowners have the best, most energy-efficient, continuously performing HVAC systems possible. In vocational school, HVAC and mechanical maintenance engineers are trained to perform thorough inspections, test systems proactively, and accurately and rapidly diagnose system malfunctions.
HVAC and mechanical maintenance technicians are also adept at determining when a heating or cooling system must be replaced entirely. Upfront, the cost of replacing an HVAC system can seem prohibitively expensive. However, the newer a system is, the more likely it is to employ highly energy-efficient technology, saving you money on your heating and cooling bills over a long time.
What can I do to save money on my heating and cooling bills?
Homeowners can take several steps to ensure their HVAC systems run efficiently between maintenance periods. Here are a few tips:
In hot weather, do not run your air conditioner continuously on the coldest setting. Turning the A/C up just a few degrees can prolong the life of your HVAC system.
Make sure that you have adequate amounts of refrigerant in your HVAC system before hot weather arrives. An HVAC repair person or mechanical maintenance engineer can assess your coolant levels. If your system is cooled by chlorofluorocarbons (CFCs), have the cooling mechanism replaced with greener technology.
Install ceiling and central room fans during hot weather. These fans will enhance the efficiency of your air conditioner, allowing it to perform better while conserving energy.
Before the arrival of cool weather, have your heating ducts cleaned -- and have your heating filter replaced regularly thereafter. Clogged or dirty ducts or filters can hamper the efficiency of your HVAC system during cold weather.
Has your furnace been inspected before the cold season arrives? Furnaces that aren't working properly can contribute to wasted energy, inefficient system performance, CO2 leaks, carbon monoxide poisoning, and even home fires.
Insulate your home from cold weather so the heater doesn't need to work as hard. Insulating your windows with plastic wrap or weatherproofing strips help. You can also insulate your home by sealing cracks in windows and doors.
Turn down the heat, even when you're home. You can save major money on your gas or electric bill by turning the thermostat down a few degrees and wearing a sweater.
Regular mechanical maintenance of HVAC systems, combined with homeowner initiative and attention to energy conservation results in greener, more efficient home heating and cooling.