Symptoms of Toxic Mold and How to Avoid It
by Guest on May 13, 2012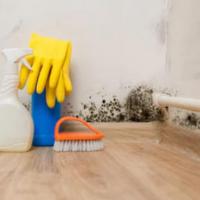 The health concerns of mold exposure have been growing thanks in part to increased media awareness and more research conducted in this field. It is important to know that mold and mold spores are everywhere, but it is when the conditions are right that they grow, leading to health issues.
Not all molds are considered toxic mold. Toxic molds, such as the often-publicized black mold, are a group of molds that produce chemical substances called mycotoxins. Mycotoxins are then carried on mold spores, mold fragments, and even the surface that the mold is growing on.
There are basically 3 ways a person can become exposed to toxic mold and mycotoxins:
Breathing in mold spores
Skin contact from handling moldy objects
Eating objects that have mold on them, whether by growth or by transference from improperly washed hands.
Reactions to mold and even toxic mold can vary depending upon the condition of the person. Relatively healthy people with no history of allergies may show little to no effect to the exposure, while others such as children, infants, the elderly, people with respiratory conditions, and people with immune deficiencies may be at the most risk of toxic mold symptoms.
Toxic Mold (or black mold) Symptoms include:
Allergic reactions such as eye, nose, and throat irritations
Sinus Infections
Respiratory Problems
Fatigue
Headaches
Nervous systems problems like memory loss, trouble concentrating, and confusion ·
Chronic aches and pains
Digestive problems
Other non-health related symptoms that may indicate toxic mold is present could be things as simple as a musty odor or smell and the visual dark green color commonly associated with toxic black mold.
If you experience any of these toxic mold symptoms while indoors, then you may have a mold problem, particularly if the symptoms dissipate when you evacuate the vicinity and you may want to have the premises tested. In most cases, toxic mold can be treated and living conditions restored back to normal.
Now, there are ways to prevent the growth of toxic mold (or regular mold). You have to understand that mold in actuality is not really the problem, but rather a symptom itself which means there is a larger problem and that is moisture control. Mold growth typically takes place in moist environments, so the key to reducing the occurrence of mold is to eliminate the moisture indoors. The following can help to reduce the growth of toxic mold indoors:
Repair any and all water leaks.
Ventilate and circulate the air, particularly in showers and bathrooms
Keep indoor humidity below 60% (preferably 30%-50%)
Immediately clean up water caused by spills and leaks.
Understand, it is impossible to eliminate all mold and mold spores entirely due to the fact that they are found constantly in the air and in even in house dust. However, through the reduction of moist environments indoors, mold and toxic mold growth can be eliminated, and thus the symptoms and health issues that come with them.