Save Money This Winter by Rearranging Your Furniture
by Guest on Feb 15, 2017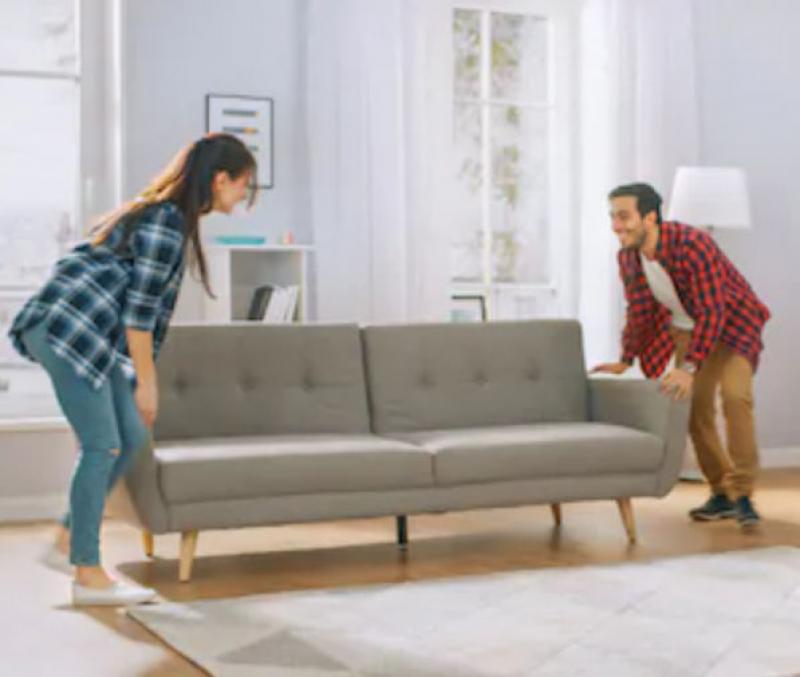 There are several ways you can save money on your electricity bill this winter. Some are obvious, such as scheduling maintenance, changing filters, or using programmable thermostats, but something as simple as rearranging furniture is also a great way to save money this winter.
Rearranging furniture is a good idea as the seasons change. Not only does it save your flooring, help with changing lighting conditions, and make cleaning easier during the move, but it can also save bundles on your electricity bill.
While it sounds like a lot of work upfront, rearranging furniture can save you a great deal of money during the colder months. Moving furniture can change the décor of the room and make it feel fresh as well.
Once the furniture has been moved, it's also recommended to consider new blinds or curtains for the full makeover. When it comes to covering the windows, there are two things to consider. It can be a good idea to keep in solar heat, which would mean having the window open, but on those dreary days, keeping the windows closed may be the best option to avoid drafts from the cool air.
Rearranging Furniture and Electronics
First, begin by simply rearranging the furniture. Feel free to include cozy corners to snuggle up in, but make sure not to cover any vents. Brainstorm your new arrangement by using a pen and paper and clean as you move to help with the airflow.
Make sure to move furniture away from the windows, as the excess cool air will make those seats cooler than others. In addition, trying to compensate those cool areas will mean paying more to heat your home. 
In addition to a new furniture arrangement, move your electronics to save excess heat. The heat from computers, television, or other electronics can be lost when electronics are placed near windows or exterior walls. This could even mean using the extra heat from an LCD TV on an interior wall to hold in that extra heat.
Clear Ducts and Vents
In addition to moving furniture, consider having your ducts and vents cleaned. The good thing about moving furniture is that it allows you to clean those hard-to-reach spots, which includes vent covers.
Furniture will absorb the heat and possibly block it completely, which will up your heat flow and your bill. Even a misplaced rug can slow down your heater, so be careful when making plans. This also applies to air ducts, so don't hang anything that may cover an air duct like a painting or tapestry.
Décor That Also Improves Efficiency
In addition to rearranging furniture to save energy, adding certain décor can improve the energy within any given room. This occurs as certain items provide greater insulation than others.
Consider hanging tapestry or quilts in strategic locations to save energy, especially when located on an exterior wall. For those who don't enjoy the idea of quilts on the wall, there are other options.
Tall bookcases that are filled with books and magazines can also act as a type of interior energy saver. Again, place these shelves on an exterior wall whenever possible to keep heat in the home and avoid cool air from entering.
Large pictures can also serve a similar purpose. Anything that can slow heat from escaping through the walls will drastically help save energy during the cooler months so go for the larger canvases when choosing your next art piece.
Final Thoughts on Energy Efficiency
As seasons change, homeowners can start saving money by installing programmable thermostats, changing filters, and seeking maintenance from local companies. Regular maintenance is vital to make sure your HVAC is working properly year-round.
Rearranging furniture can help save your flooring and decrease your energy bill this winter. In addition to clearing rooms for vents, which includes wall vents, this allows for better airflow into the home.
Moving furniture away from windows and placing tapestries or bookshelves on exterior walls will also hold in heat while keeping out cool air. All in all, there are several ways to improve your décor to make it more functional for winter. Find what works best for you and don't be fearful to try something new this season.