Save Some Money and Fix that Window Yourself
by Guest on Jan 3, 2018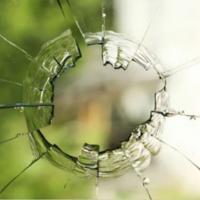 A window is more than just something visual that can tie a room or home together. There's also an important practical component to having a proper window, from being able to see to having the security of one that's easy to open due to some sort of structural issue.
As a result, a window is one thing that you don't want to let stay broken for too long. In a time when everyone's looking to save a little money, is it possible to do this yourself? Yes, but you need to figure out what you need to do.
Common Issues
Some issues with your window can be relatively easy to fix, for example, broken glass caused by an errant ball or something with your weather. For one, to remove a cracked pane of glass, remove the putty in order to remove the broken glass. After this, Use heat to soften the putty in stubborn areas. Run a heat source like a blow dryer along with the putty ahead of your chisel to help the putty to pull away from the wood frame more easily. Replace the putty before adding new glass.
Another common issue is wooden windows getting stuck. Wooden windows can swell in wet weather. Try rubbing candle wax along the sticking edge of the window. After this, unscrew the casement from its hinges so that you can plane the sticking edge, and try to tap a screwdriver with a hammer to free painted-in screws
The movement of wood due to damp weather can also make fasteners difficult to close or lead to loose, rattling windows. Fix the problem by adjusting the positions, as if you were installing from scratch. If adjustment only requires minimal movement, you may have to move the fastener so you can attach to solid wood.
Sometimes, repairing a window isn't always repairing a window. A great example is windowsills. Being part of the exterior of your home means that a windowsill is more likely to be damaged or rot with time. This is a bit of a harder procedure, requiring you to remove the trim, replace the framing member and sill, then secure the window and trim.
This brings up an important point about windows. For one, it's not as simple as something you pop out then pop back in. A window has a lot of different working parts, and depending on the age of your house they may all interact with each other in one way or the other. Keep this in mind when looking at the next section.
Putting Things Together                           
While this may be appealing, it's important to note that window repair may not be the best way to start your DIY process. For one thing, the windows in your home may not be an easy match. These are called New-Construction windows. These are used when you are building a new structure, such as an addition, bump-out, or an entirely new home.  These are easily identified because they have nailing fins on the front that allow the window to be nailed flat to the front of the house.  The window does slip into the opening, but the nailing fins stop the window short by making contact with the house exterior.
In addition, don't expect a small price for the replacement windows that you buy. This doesn't mean that replacing a window yourself is impossible, just that it may not be the best choice out of all the repairs that you can make. A good rule of thumb before getting set up is to watch some videos on the subject.
Ironically, if you're worried about having to do and redo certain issues or encountering unexpected hurdles, you may actually save by going with a professional company for your repair needs. A nice side benefit of this is being able to take care of multiple areas at once for less. For example, by working with windows experts, you gain access to a company with a variety of areas of expertise. These include awning windows, picture windows, and patio doors.
Having a proper window is an important part of your home, both visually and practically. However, it's not something as simple as putting out in order to put a new one back in. By doing your homework and having the necessary materials (or company), you will be able to have the perfect new windows for your design needs.