Expert Views About Portable Hot Tubs
by Master Spas of Northern WI on Nov 13, 2013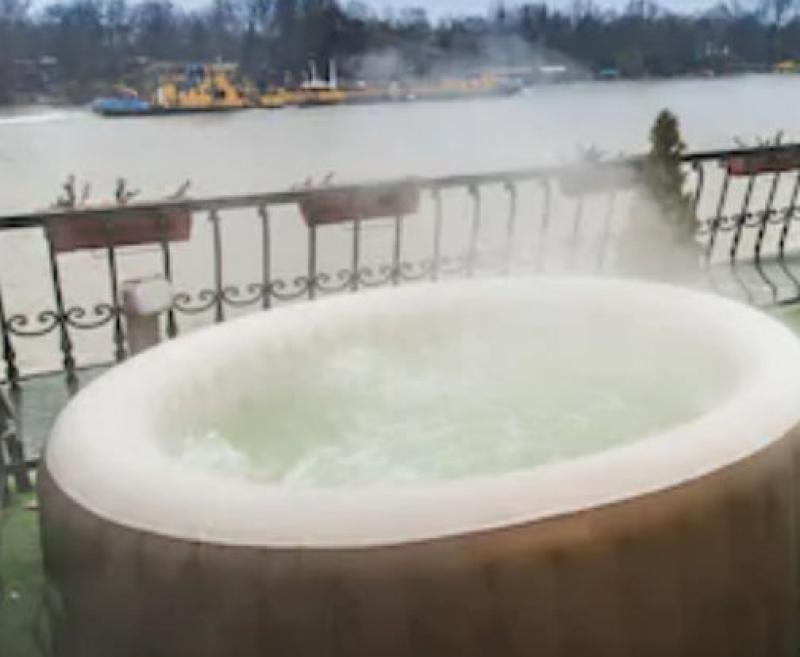 Today, hot tubs are not only meant for people who belong to the higher section of the society. They have become quite affordable and are an integral part of every household. A hot tub is a great addition to your home if you are willing to lead a healthy living style. Your health will see good improvement, and you will also find that the bonding factor between you and your family members also increases. It will cater to all your needs, whether you want a fun place to socialize or want to remove different types of aches.
If your budget is a constraint in allowing you to enjoy the benefits of a hot tub, better go for a portable one. Portable hot tubs are also in great demand. Spa experts who hold sound knowledge of the spa industry too recommend people to buy portable hot tubs if their budget does not allow them to go for a big one.
Michael, an expert dealing in the spa industry says – "Buying a portable hot tub is a smart decision because it is less expensive and can be installed in less space.  It is ultimately for a small family."
So, make a smart move! Get a portable hot tub for your home today. But, be careful while you are shopping for it.
Again, here, experts recommend that you must do good research before buying a hot tub. You will find a lot of spa dealers who deal in portable hot tubs. While buying, keep these 4 key points in mind.
4 key points to Portable Hot Tubs
The brand – It is important to note that the brand plays a vital role in adding longevity to the hot tub. So, always go with a brand that will last for many long years.
Cost – As you have a constrained budget, always research a company that will offer you a good deal. This will help you save on your pockets. For getting a good deal, compare the prices available with different spa companies. Narrow down your search so that it will be easy for you to make a sensible decision.
Features – For you, your portable hot tub is a great addition to your house. To make your shopping a better one, look for maximum features that you can get in a limited budget. Always go for a portable hot tub that is packed with exceptional features.
Additional accessories – You are buying a portable hot tub because you have a limited budget. So, ask the dealer what all additional accessories he is going to offer you if you buy a portable hot tub from you.
Keep all these 4 points in mind while you are buying a portable hot tub. All these above points have been recommended by spa experts who have a wealth of knowledge in this industry.