Wrought Iron Railings can Improve Your Home's Security
by Guest on Aug 1, 2017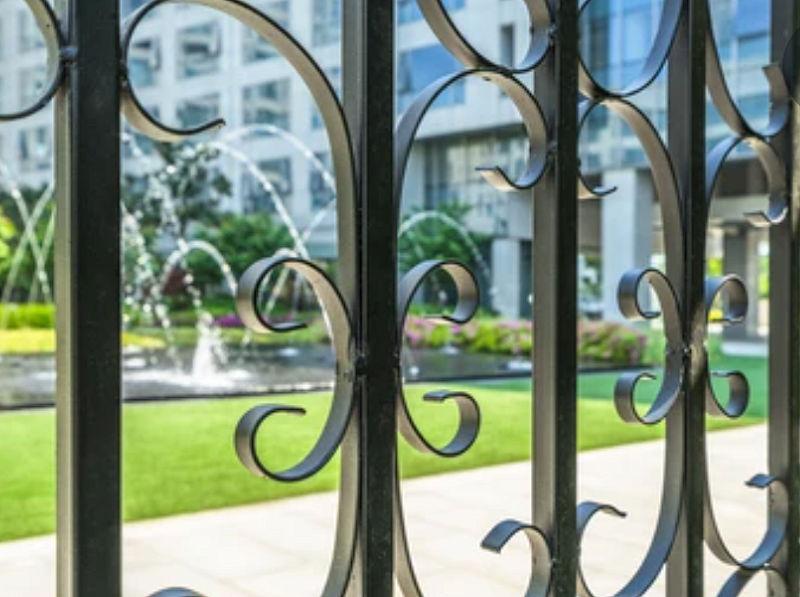 Wrought iron railings make a fantastic investment for your home. Not only do they make a brilliant aesthetic addition to the exterior of your home, separating your home from the neighbors' house and surrounding buildings, they also add that all-important security value to your home.
Wrought iron railings are often thought to be old-fashioned exterior decoration, often used in the Victorian times and no longer having a place in society. However, this thought simply couldn't be more wrong! In fact, wrought iron railings are more popular than ever!
If you weren't sure, wrought iron has been slowly replaced by mild steel and is now, as a building material, no longer used. However, the term 'wrought iron' is still used in the industry to refer to the alternative mild steel products. Essentially, mild steel shares exactly the same qualities as wrought iron and is used to manufacture, what we call, wrought iron railings.
Wrought iron railings, although made from mild steel, are resistant to rot and weather damage and are, in addition, impeccably strong. What's more, the railings are available in various designs.
This is why wrought iron railings are so popular. They work well in both contemporary and traditional properties, and offer excellent value for money.
Wrought iron railings can make your home safer
Whether you are looking to protect your home from burglars, avoid any unwanted pet (or child!) escapes or would simply like to feel more secure in your home, wrought iron railings are undoubtedly an ideal solution.
Advantages of wrought iron railings compared to other materials
The ideal advantage of wrought iron railings, in comparison, to wooden fences and aluminium and UPVC railings is, ultimately, that wrought iron (or mild steel) is much heavier and more hard-wearing than these other fence materials. Essentially, wrought iron railings offer a higher level of security in comparison to wood and UPVC, what's more, they're guaranteed to last.
Not only are wrought iron railings extremely durable and withstand the elements, they do not differ far in price, in comparison to wood and UPVC. Therefore, if you are looking for the most secure railings possible for your property, wrought iron railings are the ultimate choice.
Wrought iron railings are available as fences, wall top railings, balustrades and more. Therefore, whether you are looking for wrought iron railings for a flat, detached house, beach hut, mansion or other, you will find wrought iron railings that will offer security for your property.