Smart Ways to Improve the Mood in Your Home with Minor Remodeling
by James Cummings on Jul 26, 2017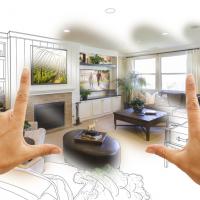 Whether you know it or not, the theme or the way your home is modeled, as well as your immediate surroundings play a big role in the way you react to people and things around you. If you are a big guy in a cramped space, it won't be surprising if you tend to get cranky at times. Likewise, rooms that are poorly decorated or designed with limited sources of natural light have the tendency to be depressing.
To enhance your general mood, you must have a bit of an architectural instinct in you and think smart like a building psychologist.
With some slight creative remodeling of your home, you can move around, reshape or reposition tangible and intangible elements in your homes like furniture, lighting, painting, and spaces to transform the mood of all of the residents for the better. 
Here are intelligent remodeling tricks you can apply to your property to keep yourself and the rest of the family happier and more productive at home and elsewhere.
Create healthy spaces with milder, more comforting color
The home is supposed to be a sanctuary of sorts, but if not properly developed, it could add to the stress level you feel at work and from other daily activities outside of the home.  
One of the effective ways you can make your home feel and smell healthier and more invigorating is by repainting the walls with a milder, more comforting shade. Also make sure to use authentic and high-quality materials, as well as good application techniques in order to derive the best value and effect.
Also, think about reinventing the rooms into more modern and inviting spaces by replacing old appliances with energy-efficient models and in colors that blend well with the overall theme. Ideas include adding glass inserts into the kitchen cabinet, getting a new cooker or fridge; or buying a couple of modern ultrabooks with top ratings by trusted review sites for the study room.
Rethink shapes like a professional architect and influence positive moods in the property
You probably already know that round-shaped objects are easier on the eyes than corner objects. In King Arthur's Palace, he favored a round table over the traditional four-cornered one to prevent his knights from fighting over who would sit at the other end.
The same principle is used in architecture to build a sense of community among the inhabitants of a building. So when deciding to remodel your home or thinking of bringing in new furniture or appliances, consider rounder and wider shapes or options.
For example, creating a wide corridor with a window seat is an invitation for one to sit and reflect or relax in comfortable social groups.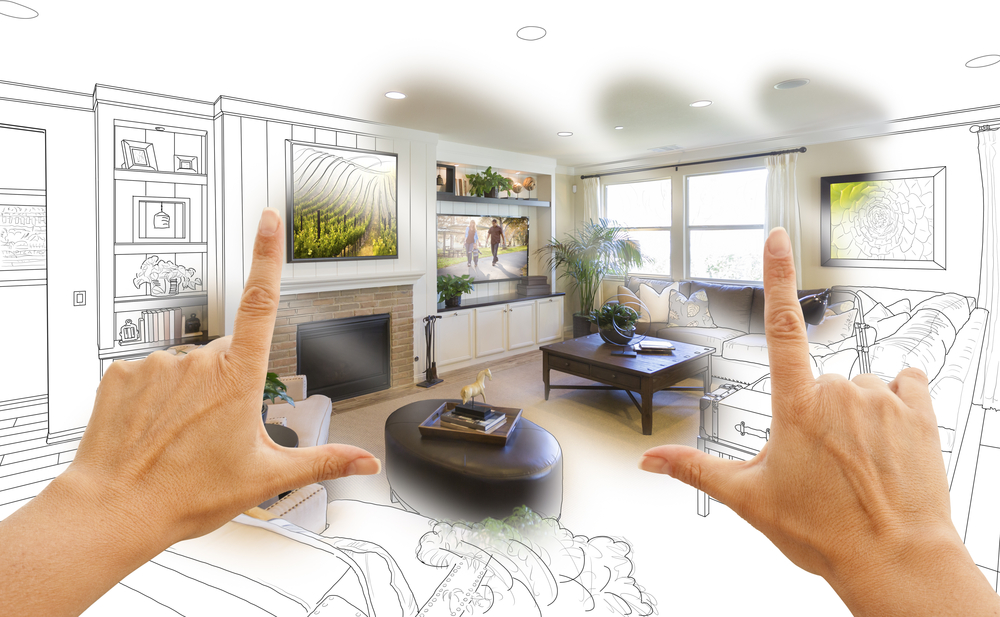 Change the lighting to a more suitable and mood-enhancing shade and intensity
Another important quality of any building is the interaction of light. Is there a sufficient supply of light? Are the windows well-positioned to feed the room with great natural light? Making your home more properly lit will reduce the tendency for a depressive mood.
There are 2 ways to make your home suitable lighting that enhances mood: natural and artificial light.
One major form of natural lighting is sunlight exposure, which in addition to providing natural illumination and a good feeling of health and well-being also, also helps to build your body's supply of vitamin D.
Fire lighting such as a hearth is another form of natural lighting that can provide natural illumination, warmth, and a cozy feeling for any occupant.
Good and healthy artificial lighting, such as LED bulbs, uses low voltage. It is not only cost-effective and durable but creates an illumination, unlike traditional incandescent bulbs.
The effect of your home modeling on your happiness and overall productivity
Scientific research has shown how much our immediate environment impacts our well-being, even down to our genetic makeup -- The whole nature-nurture argument. It is only smart that we use this to our advantage. The modeling and remodeling of where we live and work can be personalized to reflect the type of growth or psychological freedom with want for ourselves.