An Expert Guide to Home Renovation
by James Cummings on Dec 19, 2019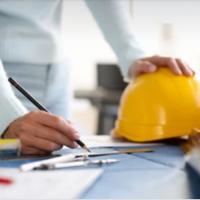 If you are thinking of taking on a home renovation project to breathe new life into your old and tired house, there are a few things you need to know before getting all excited.
Whether you decide to do the bulk of the work yourself or you intend to hire a contractor that will handle every aspect of the project, home renovations can be rewarding and exciting, as long as you do things the right way.
This expert home renovations guide contains an essential checklist of all you need to do before and after the renovations work.
Have a plan
Before jumping into a home renovation, the first step is to have a detailed plan of what you want and what you are trying to achieve. Effective planning is the key to any project, including home renovations, whether DIY or handled by a contractor.
So first, start by asking yourself why you are renovating.
Are you renovating because your home is looking old and worn at the edges?
Are you renovating to improve energy efficiency?
Are you renovating because you want to bring your home up to the current standard?
Are you renovating because you have plans to sell and want to increase the market value of your property?
All these are some of the common reasons people renovate their homes and your reason will greatly influence your budget and the renovation process.
For example, if you are renovating because you want to increase the value of your property, you can simply focus on the bathroom, kitchen, and exterior. After all, curb appeal is one of the best ways to make your house more appealing to prospective buyers.
Determine your budget
One of the most important steps in any project, especially one that involves financial expenses is budgeting.
some optimistic people believe that if you set your mind to doing something, the necessary funds you need will magically appear. Unfortunately, this is not always the reality. There are stories of people who started a renovation project but ended up spending a lot more than they envisaged and even entering into debt. This typically happens when you fail to plan your budget ahead of time.
Once you know what you are trying to achieve with your renovations, the next step is to find out how much this is going to cost you and determine if you have enough money to start and finish. You can easily get information on cost and pricing by speaking to friends and family members who have done the same thing on their house, or you can hunt down quotes from contractors.
The rule of thumb about making a budget is that you should add at least 20% on top of whatever amount you arrive at. This extra should be enough to handle any surprise that may spring up along the way.
Find the right contractor
Now that you know what you want and the amount of money it will cost you to achieve your dream home, you are set to begin the renovation. At this point, you need to decide if it is something you want to do by yourself or if you will be hiring a contractor.
Understand that not every home renovation can be handled as a DIY project, so if you are looking at really extensive work, you will need to find the right contractor. Hopefully, at this point and with the quotes you got during your budgeting, you should be able to make an informed decision.
At the end of the renovation work, your premises and home will be filled with waste materials and debris. While a few contractors will add premises clearing as part of their contract, it is mostly the responsibility of the homeowner to do the clearing, but thankfully, this is a small matter. Simply engage the services of a demolition garbage removal who will come to your property and clear off all the broken, demolished, and waste materials used during construction and renovation. Check out this article about finding the right contractor.
Don't be afraid to seek expert advice
Before and during the renovation work, don't be afraid to walk up to the contractor to ask questions. The truth is that very rarely do home renovations go as planned, as, along the way, the client will always have modifications to make. Hopefully, you got a contractor who will be willing to accommodate you in this regard as long as it doesn't throw the work of design or schedule.
At the same time, you can talk to friends, colleagues, and family members who have renovated their homes in the past, getting insights on what to expect while your home is being renovated. If you feel overwhelmed, don't hesitate to go the divide and conquer route. This means handling the essential aspects of the renovations that are within your power and leaving the rest for some other time.
Of course, this system will ultimately cost you more, but you will have the time you need for a much-needed respite.
Conclusion
Home renovation is a very exciting and rewarding project, but it can also be quite stressful and time-consuming. Hopefully, the tips contained in this article will make your own as stress-free and as easy as possible.
If you are carrying out extensive renovations, remember to make alternative accommodation arrangements as you and your family may not be able to live in the property while it is being renovated.