Worthy Improvements for Your Next Bathroom Remodel
by Dorothy Nault on Mar 22, 2021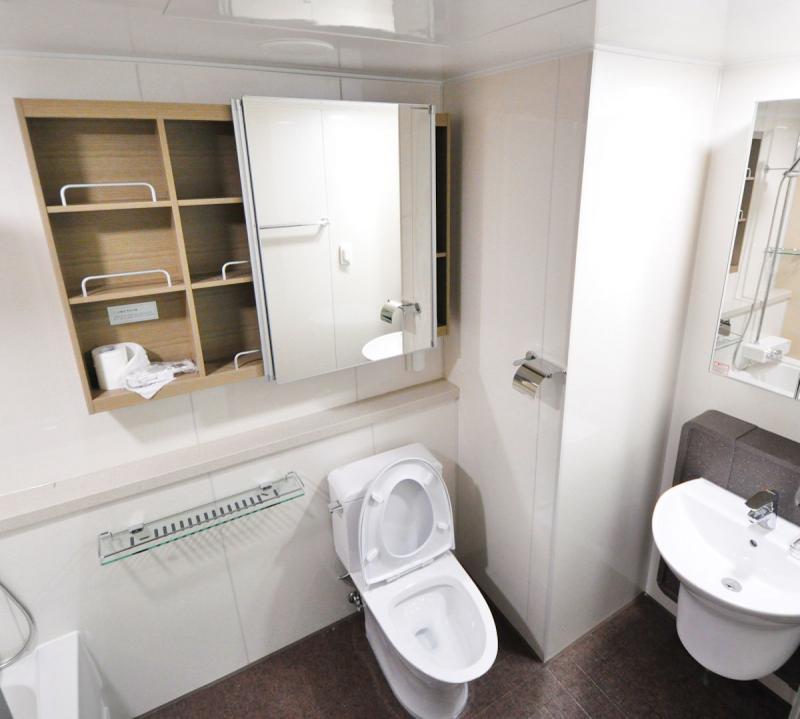 You don't spend enough time bathing because your bathroom doesn't look great. Perhaps, it's time to consider renovating your bathroom. You can update its style to meet your current needs. The good thing is that even if you spend money on it, these changes will last a long time. If you wish to pursue bathroom remodeling, these are worthy improvements to consider.
Hidden-tank toilets
Hidden-rank toilets are now a trend. The water storage vessel gets hidden from plain view. It's a perfect option for people who don't have a large bathroom. It can save a lot of space. It's also easier to clean the toilet with this option. For houses with contemporary designs, this strategy works. It also gives the bathroom an industrial feel.
Small tiled floors
Another modern trend is the use of small tile shower floors. They are essential for bathroom safety. The good thing about textured tiles is that they will keep the feet from slipping, especially if there's soap on the floor. They are also easier to clean as they can resist humidity and stains. There are options to choose from, including colors, style, and materials. Ceramic and porcelain tiles are the most popular choices.
Bathtubs are amazing
If you have a spacious bathroom, you should consider the addition of a bathtub. It's not a necessity, but it will drastically improve your property. It will also increase the resale value. It appeals better to prospective buyers than a simple steam shower. However, if you rarely take long baths, a bathtub might be an expensive option. If the goal is to make the place look more luxurious, it's the right investment.
Window in the shower area
When you bathe, you might want to look outside. It helps you feel more relaxed. If you want to create a seamless connection between your indoor and outdoor spaces, putting a window in the shower might be great. Another benefit is that it prevents humidity from getting trapped. It improves ventilation naturally. It also allows sunlight to enter the room. It can help prevent the growth of mold and mildew. If you want to include this change in your bathroom, you can contact the best bathroom remodeling San Diego company. They can help make your plans a reality.
Heated floors
Many people get injured when they go to the bathroom to take a bath. Therefore, it's an excellent idea to use heated floors. They prevent the floor from getting slippery. Even if the floors are wet, they will immediately dry off. For people living with seniors, it's an excellent addition.
Lighting fixtures

No doubt improving your bathroom lighting can drastically change its appearance. When you decide to remodel, look for quality lighting fixtures. If possible, choose lights that you can adjust the setting in terms of brightness. You can adjust it depending on your mood. Choose LED lights since they last longer.
Hopefully, these changes will make you feel great about your bathroom. It will also motivate you to bathe longer.