How Much does a Remodeling Project Costs
by Guest Post on Jul 11, 2010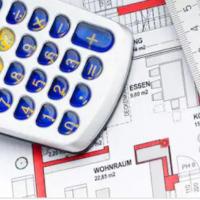 After deciding to revamp the look of your house with painting, demolishing or building - the question that most usually follows is how much a remodeling project will cost.
When we look up remodeling companies we want to make sure that we are getting the best possible value within our means. Not always the lowest price is the most sought after, as we know things that cost less are worthless too. Getting multiple quotes by separate remodeling companies is a sensible way to find qualified and trustworthy specialists at sane remodeling costs.
Remodeling Cost vs. Value Report 2009/2010 gathers state averages for popular renovations in the United States. The following price estimates will help you get a general idea of how-much-a-remodeling-project-will-cost.
How much does kitchen renovation costs? That depends on the scope of the renovation. A small-scale remodel of an outmoded 200 Sq Ft kitchen costs as much as $21,411, whereas an extensive remodel costs $57,215 and an upscale remodel costs $111,794.
A moderate bathroom addition costs as much as $39,046 in contrast to an upscale addition costing as much as $75,812. A moderate bathroom remodels cost $16,142 whereas an upscale remodels cost $52,295.
How about turning your plain basement into a livable area? A moderate basement remodel costs $62,067. Working from home? A home office renovation costs as much as $28,375. Summary upgrades such as a moderate sunroom addition cost $73,167, a moderate wood deck addition $10,634, a composite deck $15,373, and as much as $37,745 for an upscale addition.
Roofing renovation, repair, or construction is best done before winter. A moderate roof replacement costs $19,731 and as much as $37,359 for an upscale job. A moderate vinyl window replacement costs about $10,728-$13,862, whereas a wood window replacement $11,700 to $17,816.