Easy Renovations That Can Improve Your Living Space
by Guest on Apr 24, 2021
Becoming a homeowner is a point of pride in most people's lives, and you naturally want your living space to be a place of comfort and enjoyment for yourself and your family. Of course, there's a good chance that you want it to impress guests as well, or maybe you're looking for ways to increase its resale value in the future. There are plenty of great motivations behind renovations, and the good news is that there are several relatively simple ones that can satisfy all these goals at once. Here are just a few ideas for important home improvements to enhance your living space for years to come.
Air Quality Upgrades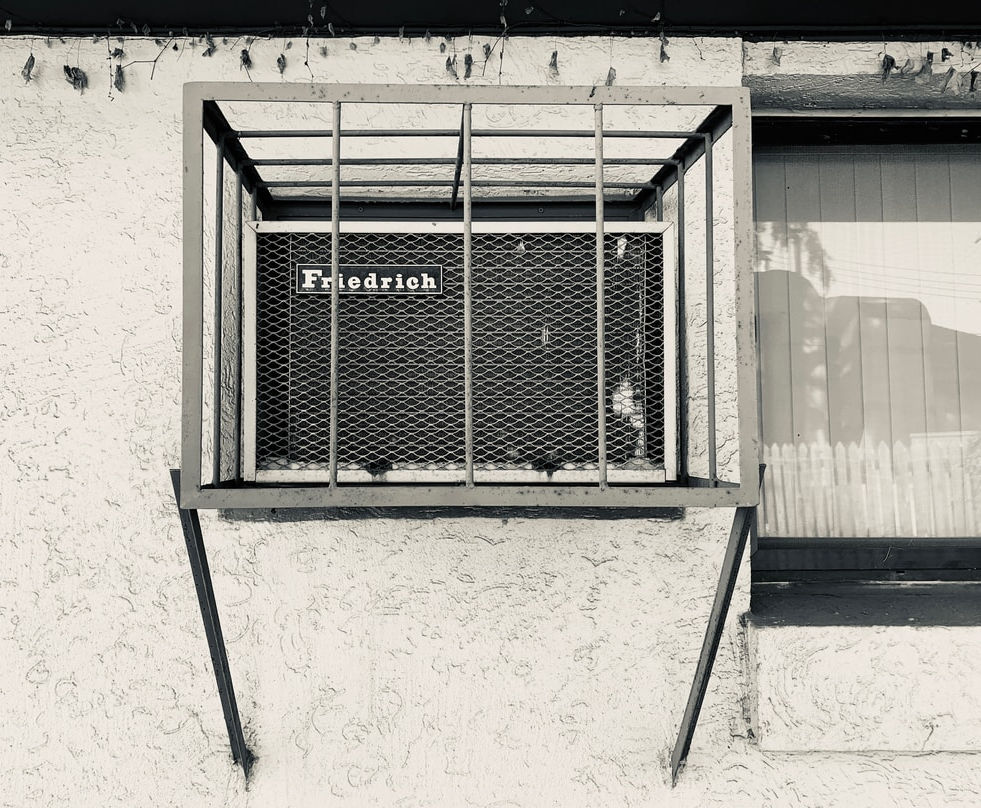 There are few things in your house more important to your health than your indoor air quality, but it often goes overlooked, unfortunately. In fact, indoor air is often worse than the outdoor air with pollutants inside reaching two to five times higher than outdoor pollutant levels. Naturally, the more pollutants that are in the air, the harder it will be for your lungs to expel them from your body. In a period where people are spending more time inside than ever thanks to Covid-19, this can easily become a serious health problem.
In addition to outdoor air pollution making it inside (things like pollen, pesticides, and gases), indoor air pollution from things like dust mites, radon, formaldehyde, allergens, and even cigarette smoke can all add up to create terrible, and even hazardous, indoor air quality. One renovation you can make to improve the indoor air quality is to replace your HVAC system if it's old or not running properly. An old HVAC system in an older home may have a difficult time removing contaminants, or it may even contribute to bringing them into your home.
Other ways to improve your air quality include buying an air purifier, regularly changing your HVAC filters, removing mold, and frequently vacuuming the carpet to remove dust. You may even want to have a professional cleaning of your ducts to ensure the exhaust fan isn't moving pollutants around in your home. Health risks of poor indoor air quality can include allergies, asthma, or even lung cancer in extreme cases. Improving your air quality will both enhance your living space and make it easier to sell the property if the time comes.
Kitchen Improvements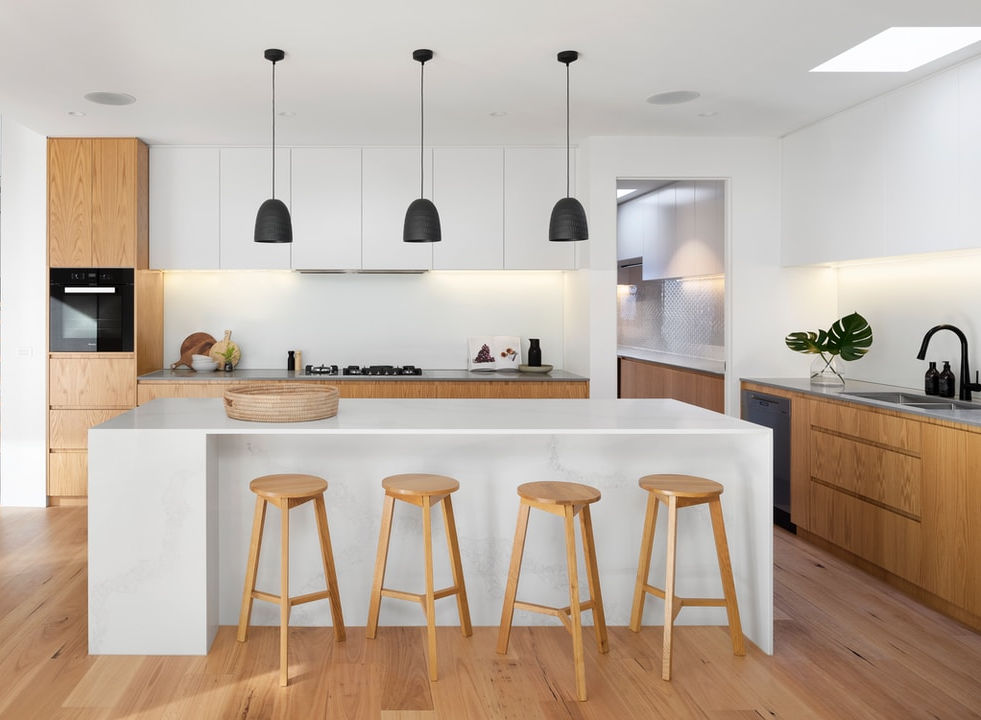 The kitchen is often seen as the heart of the home since it's the area that both family and guests are typically drawn to. As such, it makes sense that you'd want this area to impress even more than others. Fortunately, there are several low-budget kitchen renovations you can try for a simple and effective kitchen remodel.
A tried-and-true option is to replace your appliances with the newest and sleekest versions. It's certainly an easy way to draw attention, and it may even save you money in the long run, thanks to improved energy efficiency. Another stylish option is to convert your cabinets to the modern "open shelf" look. This is as easy as just removing the cabinet doors. Even options as simple as some DIY decorations or a new coat of paint can work wonders to increase your enjoyment of the area.
Bathroom Touches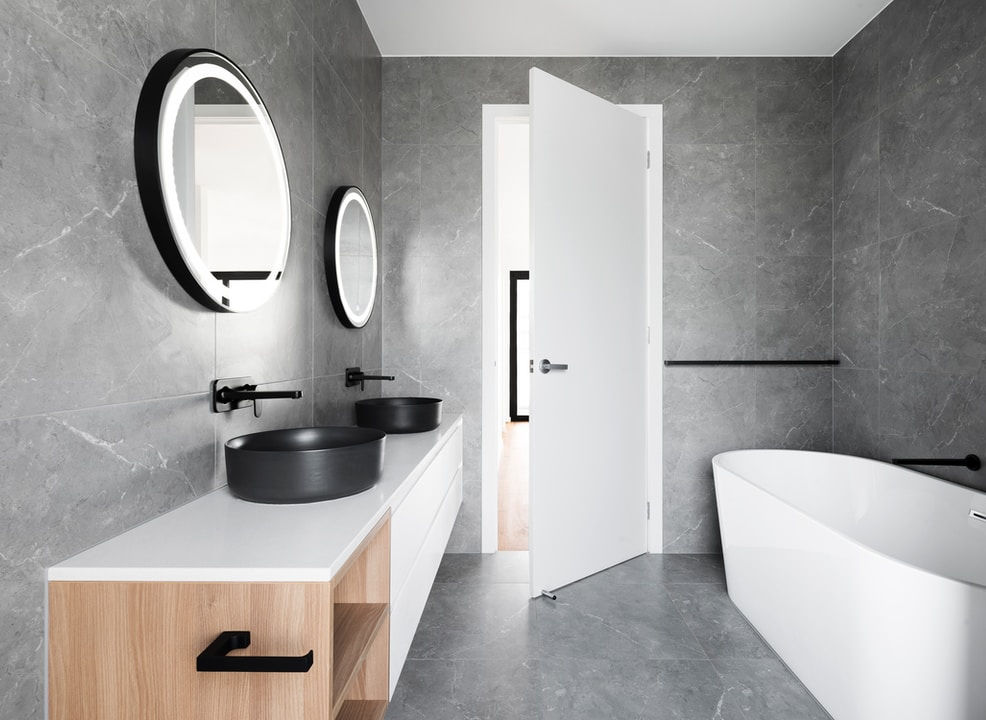 Bathroom remodels are extremely popular with homeowners, and while you could go ahead and redo the entire thing, you might find that it's better to just make a few small improvements. For example, something as simple as upgrading a light fixture or installing new switches can make a huge difference in such a small room. It shouldn't be too difficult to install new faucets yourself without breaking the bank on professionals. You can even make similar improvements to those you've made in the kitchen, such as addressing the cabinetry or installing new tiles. Just make sure to start the process with a deep clean to get rid of any mold or mildew.
Improving your living space doesn't have to be a long ordeal that kicks you out of the house while the pros go to work. These were just a few effective ways to spruce up your home with minimal effort. With a little creativity, you'll likely find your own as well.