Which Remodels Add the Most Value to a Home?
by Boris Dzhingarov on Feb 1, 2021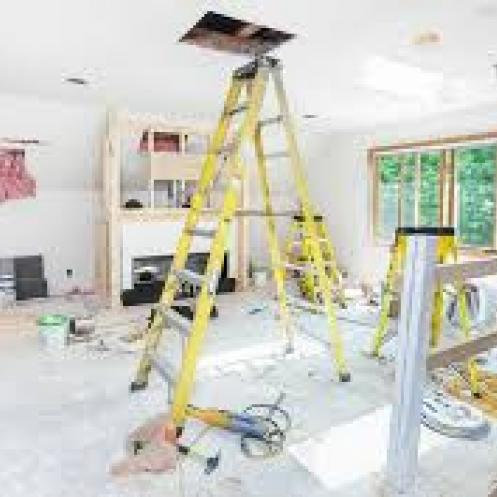 If you are considering selling your home in the near future, making some improvements to the building can certainly be a great way to improve your interest from buyers and even end up getting more for your home overall. Since remodeling an entire property can often be a very expensive investment to make, it's worth considering which areas of your home are in the most need, and what type of remodeling is the most likely to add extra value
Kitchen Remodel
The kitchen is the heart of the home and this room is often the one that has the power to sway a potential buyer one way or the other. If you've only got the budget to remodel and improve one room in your home, the kitchen should be the one that you go for unless it's already quite modern and fresh. An older kitchen can seriously bring your home down since many old kitchens were not designed for the type of use that they get today. When remodeling your kitchen, consider the social aspect of this room along with the functionality, and place items strategically to make things easier for the cook, along with adding plenty of storage space.
New Bathroom
Another key room in the home that's used every day in the bathroom. If the bathroom is old, the chances are that the fixtures don't look as good as they once did and the tiles might be a bit dated and drab. Turning your bathroom into a truly relaxing sanctuary could be the perfect way to reach the hearts of your potential buyers and convince them to purchase your home. Go for light colors to truly open up space and give it a refreshing and relaxing vibe. Bathrooms tend to work well with neutral colors like white, cream, or light gray, and some pops of color from plants and features to add interest to the room.
Add Space
Another major home remodel that can seriously boost the value of your property is anything that adds extra living space to the home. If you have an unused basement, for example, you can make a serious difference to the asking price by turning it into a fully-functional living area or an extra bedroom. Attic conversations are another popular choice since you can turn the attic space into a wide range of different functional rooms from an additional bathroom to a nursery room, home office, or even a walk-in wardrobe. Adding a sunroom to the back of your home can also expand the living space significantly and boost the value of your home.
Along with doing any major remodels that you have the budget for, there are some smaller steps that you can take to improve your home's value and get more interest from buyers. Remember that potential buyers don't know what's inside until they walk through the door, so focus on inviting more prospective buyers in by improving your curb appeal and making sure that the property makes a good impression from the road.