Home Repairs Which Should Be Done in Summer
by Boris Dzhingarov on May 17, 2016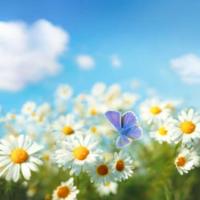 Although there is always that off repair that needs to be done in an emergency during winter months, many home repairs really would be most comfortable being made during warm summer months. Even so, there are just some repairs that can't be effectively made during cold, wet months. Builders suggest that homeowners should do a thorough inspection while the days are warm enough to complete any repairs before the cold sets in again.
Home Heating Systems
Unless your heating system goes totally out in the winter months, you should try to complete all repairs in the summer. Many times you will need to replace the entire furnace or boiler, leaving your home in the cold for days on end. Unless you have lovely electric designer radiators that aren't dependent on your boiler, there would be no way to keep rooms warm enough to live in whilst repairs are being made. A single room radiator can most often be replaced in a single day after delivery, but the problem with that is getting a professional plumber on site to make the switch.
Exterior Painting
Although most people wouldn't want to paint their homes or outbuildings during wet, winter months, there are times when repairs need to be made immediately due to weather-related damage. High winds may cause a branch or tree to damage an exterior wall or the gutter system. Unless you can make the structural repair with a synthetic material that doesn't need to be painted with color or a protective coating you should leave painting until the weather dries up. Sometimes it's unavoidable, but if the repair isn't an emergency, painting can wait.
Roof Repairs and/or Reroofing Your Home
It is dangerous getting up on a roof in the winter and for this reason, most roofers will not tackle reroofing jobs during this time. You will find some roofers who will repair and replace areas of the roof where tiles are missing, allowing water to infiltrate the structure, but unless it is an emergency repair, schedule all roofing jobs for warmer, ice-free months. Not only is it a danger to the roofer, but having that extra layer of protection removed could make it mighty cold within the home.
Loft Conversions and Conservatories
Many times an area of the roof needs to be raised due to local restrictions so having a loft conversion done up in the winter just doesn't make good sense. Yes, it would be nice for that extra bit of insulation to be added now to keep the downstairs warmer, but most lofts are not insulated well and it would be a mighty cold endeavor to undergo a conversion during this time.
In fact, any repair that could be dangerous would be best left for summer if at all possible. There are just some emergency repairs that cannot wait and of course, you would need to get them done. However, during the spring when the air starts to turn warmer it is time to make your checklist. Be certain to book contractors early enough to ensure your repairs will be completed before the cold sets in again. If it's not an urgent repair, hold it off until summer.