Most Common Home Repairs Needed for Summer
by Boris Dzhingarov on Aug 1, 2016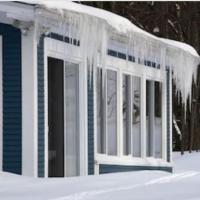 Every season it seems as though your home needs a variety of repairs. Those that are important in the winter may not be vital in the hot summer months and those in the autumn may not be necessary for either of those two seasons. This year, if you are having problems with any of the following much-needed repairs, it's time you seriously consider getting those things done.
1. Loose Tiles or Shingles on the Roof
In most areas of the country, spring and summer can bring torrential amounts of rain. It seems as though autumn might be the only month that doesn't see a lot of rain but even that season has its own set of problems that need to be seen to. If you have any loose or missing tiles or shingles on your roof, you should make the repairs as soon as humanly possible. Many times you can do a DIY repair job but if the damage is severe enough you may need a professional roofer. It won't take much water getting through to the foundation and timber underneath to cause rot and irreparable damage.
2. AC Repair or Installation
There are also areas within the country that sees triple-digit temperatures much of the summer. If you have an air conditioner that isn't cooling as it should, it's time to see about repairing the unit you have or having a new installation before the weather turns too hot. Climate control can save a life when the temperature goes that high, so make sure that this repair is high on your priority list. Whether you live in Arizona and need to call in air conditioning repair services or need to repair your unit yourself in Texas, there are several months out of the year that you simply must have climate control.
3. Damaged or Missing Gutters
Gutters are part of your roofing system and many of the same structural damages that can result from missing tiles can also result in missing, clogged, or damaged gutters. The slightest bit of moisture that seeps into the timber or foundation can cause mildew and rot that is either extremely expensive to repair or in some cases, not repairable at all. Leaves are also a major concern with gutters so take the time to thoroughly clean your gutters at least once a year.
4. Loose or Damaged Siding
The siding on the home is also there for a purpose beyond being aesthetically pleasing. Any siding or roofing is there to protect the structure and foundation from elements that may cause serious damage to the integrity of your home. Depending on the age of your home, you might be able to simply replace damaged siding but if your home has had the same siding for decades, you just might need to replace the entire perimeter. As costly as that may seem, it is far cheaper than letting your home get condemned because of rot and mildew that could have been avoided.
Summer repairs are actually easier to make than those you keep until the height of winter, so take the time to do a visual inspection and then get to work making those repairs. Don't wait until the first frost strikes making it hard to work in icy conditions. Keep your climate control in good operating order and keep the elements out. Manage these things and you will be able to live comfortably all season long.