Give Your Home a New Look with These Simple Ideas
by Guest on Jun 20, 2017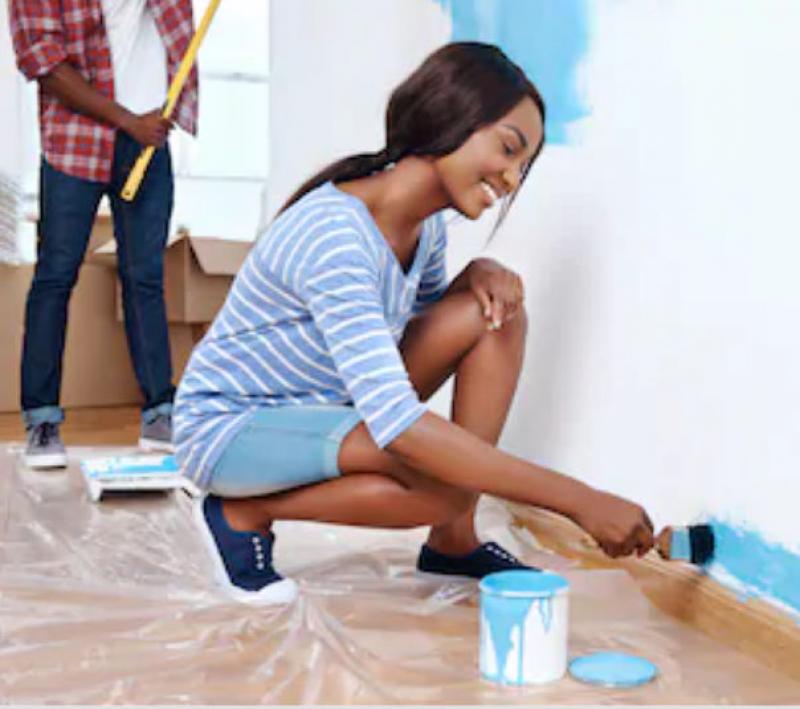 There is a lot to be said about the way your home appears. If you do not feel entirely satisfied with the look of your residence, then it might not be relaxing to come home after a long day. This means that you need to take action and infuse your house with brand new energy. Many homeowners put off this task, fearing that redesigning parts of a home will be too expensive. In truth, there are plenty of ways to give your home the look it deserves without spending a small fortune.
Take a look at these easy ways to get started. Find the tactic that works best for your needs and get started on a project that is likely to deliver some impressive results.
Think In Living Colors
One of the biggest transformations you can make to your home has to do with color. When you enter a home for the first time, one of the first things you are likely to notice is the color of the walls. Whether a house utilizes paint or wallpaper, it stands to reason that this will be one of the most defining characteristics of a space. If you are looking to give your own dwelling a new look without having to take on a lot of work, painting might be the right path.
Experiment with colors to find the right fit for your place. Go in the opposite direction of what you are currently experiencing to see dramatic results. There are plenty of resources that you can use to see what your house will look like with new colors splashed on the walls. It might seem like a small step but you are going to notice a big difference once the colors hit the walls. To make the process even simpler, you can begin with one of the smaller rooms in your house and move forward to other rooms at your own pace.
Use Your Connections
Not everyone is going to have a knack for decorating. If you aren't skilled with how to place the furniture and decor in your space, then you might be constantly frustrated by the way things appear. The way that you arrange your possessions in your home is going to have a big impact on the way that you feel. Due to the interconnected nature of technology in the current day and age, you likely know a couple of people that might have backgrounds in decorating. Using these connections can prove useful.
Reach out to someone who has an eye for arranging space and learn more about what might work best for your home. Each home is different in both the way that it is arranged and the possessions found within. Discovering the best ways to utilize space and stuff can open up some creative lines of thought in your mind. If you don't have any connections in home decor, then try playing around with different combinations of your own and see which arrangement works best to your liking.
Divide and Conquer
 When arranging your space in new ways, you might want to think about how larger items can create defined boundaries within your home. A large bookcase can be fine up against the wall, but you might discover that you can cultivate a much more interesting environment by using the cumbersome nature of the shelf to your advantage. Try using large objects as dividers to create smaller spaces within your house and see how that works for the appearance.
If you don't love the way your home appears, then now is an excellent time to start making adjustments. Find the right tactics for you and discover a look that you love.