7 Versatile Furniture Pieces For Your Home
by Guest Post on Nov 27, 2020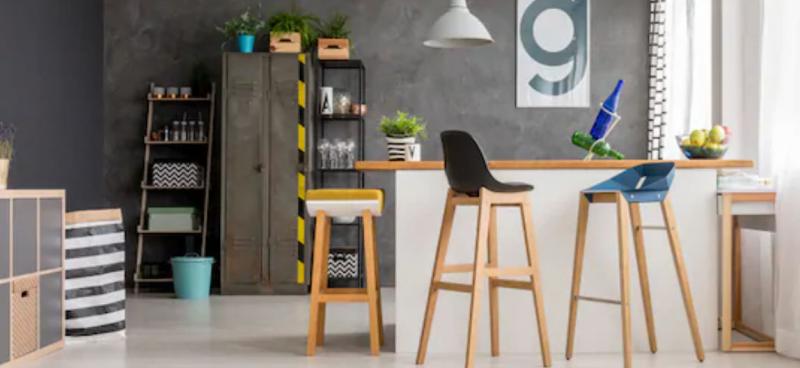 If you are moving into your first apartment or are working to replace the college apartment furniture with quality stuff, it is recommended to have a long term plan for furnishing the place. There might not always be a huge bedroom or the little window to fill so do not invest in temporary pieces. Furniture is an investment of a lifetime and it is possible to build an arsenal of key pieces that can work anywhere.
Some furniture pieces are essential for every household and they are known as foundation pieces. It is best to save for the high-quality pieces and save money because you will only buy them once and they will not need a replacement for many years to come. Instead of making serial purchases, invest in versatile pieces that work for the home. Here are a few pieces that are small in scale, versatile, and highly portable. Additionally, they are classics and will work everywhere no matter how your style evolves.
1. A shapely sofa
Sofa remains a focal point in your home. It is one of the favorite pieces of furniture because you can use one just about anywhere and it will add charm and elegance to space. In a small living room, you might want to opt for a small two-seater sofa and in a large living room, you can have a complete set. If you head out to purchase sofas, opt for convenient pieces like sofas that turn into a bed. Most versatile sofas are neutral in color and have slender arms.
2. Pair of chairs
A pair of armchairs work perfectly well in every home. If you do not want to invest in a sofa, opt for a comfortable pair of chairs that have a good shape. They make the room look complete and are perfect for your use. The chairs are ideal than a single chair or two mismatched chairs in the home. If there is only one piece of furniture you can invest in today-opt for a pair of chairs.
3. Dining table and chairs
A large piece of furniture that is a must-have in every home is a dining table. A traditional dining table might take up a lot of space but it is essential. You can opt for a smaller size table if you are someone who rarely hosts guests. You need to pick one style chair that you love and commit to collecting the entire set with time. You might need only two or four initially but you can add more of them as and when you are into a larger space. Dining chairs are a must for every household and you cannot compromise on the same. Even if you are living by yourself in your apartment, you need to invest in a pair of dining table and chairs. Pick a style that you can add over time. If you prefer vintage, look for available options and consider whether the style will be available in the future.
4. A patterned rug
A rug can be all you need in a beautiful living room. Consider the available space and choose the best quality you can afford. Think of timeless and not trendy. You need to look for rugs that are foolproof and modern classics. However, if there are pets or children in your home, you might want to opt for a durable and slightly cheaper rug that can be replaced in the future.
5. A chest of drawers
You can use a small dresser for a lot more than holding clothes. It can work as a bedside table, an organizer, extra storage in the living room, or a dining room buffet. Look for a solid wooden chest for longevity. A high-quality piece will remain in style for years to come and you will not have to spend on something of similar quality new.
6. Rolling bar cart
Use a rolling bar cart to serve drinks and food. It can also come in handy in the form of a server in the dining room or as extra storage in the kitchen. It is a multipurpose piece of furniture that can be set up with classic bar stools. In a small apartment, the cart can be used for various purposes.
7. Stylish media unit
None of us can imagine moving into a home without access to media. You need to look for a media unit that fits a TV on top and has enough space for storage. It should be sleek and spacious. You can store other electrical gadgets or books in the available space. Choose a lightweight unit so that it is easier to move in the future.
These furniture pieces will add functionality and style to your home. Consider each piece separately and invest in quality pieces that last long and never go out of style.