The Advantages and Disadvantages of Platform Beds
by Guest Post on Jun 4, 2019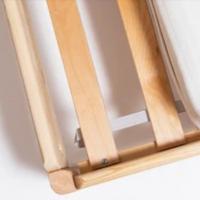 Platform beds were first introduced when people learned that sleeping above the ground could help protect them from rodents and other small creatures while at the same time keeping them warmer. These early beds were made using simple materials like wood, rope, or bone.
Over the years, the design concept for these beds has undergone significant changes. Today, platform beds are as popular as ever. While they are a great choice for many people as long as they pick the right size, some people do better with other types of beds.
Advantages
Affordable: Since platform beds eliminate the need for a box spring, they make buying a bed a lot more affordable. The platform provides the foundation for the bed, meaning that the only thing that you need is a mattress. Typically, platform beds cost less than box springs. That means that they are an affordable option for people who are on a budget.
Superior Comfort: Sleeping well at night is important for your health and your mental well-being. If you want to get good rest, you need to invest in a bed that is comfortable to sleep in and that helps you relax. With platform beds, the mattress is supported by a large, flat surface. This design makes these beds comfortable to sleep on, which means that you should be able to sleep a lot better at night.
Platform beds are also ideal for memory foam mattresses. The firm platform provides much-needed support for the memory foam, creating a comfortable sleeping surface.
Plenty Of Style Options: No matter what decorating style you prefer, you can find a platform bed to match. Some beds are modern, with clean lines and simple designs. Others have an Asian flair. You can even find traditional platform beds that work well with most decorating styles. Since there are so many designs out there, finding the perfect one for your home is easy.
Extra Storage Space: Many platform beds have drawers or other storage options underneath. This can make it easy to store items like clothing and linens in your bedroom. Storage like this is particularly important if your bedroom is quite small. Having the storage built into the bed not only saves space but also saves money.
Disadvantages
Low To The Ground: Typically, platform beds are quite short when compared to standard beds. Seniors with limited mobility or people who have problems with their knees or backs may find it difficult to get into or out of a low bed. Opting for a taller bed in situations like these is usually the preferred choice.
Bulky For Moving: If you move around a lot, a platform bed may not be the best option. While these beds are strong, they also are quite large and can be challenging to move. This is especially true if you need to move the bed up a flight of stairs or through a skinny hallway. Since the platform doesn't bend, it makes it difficult to turn sharp corners or to navigate in tight spaces.
Less Room Under The Bed: Using the space under the bed usually isn't an option with a platform bed since they are so low to the ground. If you like to store big items under your bed, this could be problematic. Of course, you can always get around this problem by buying a platform bed that has built-in storage.