What to Ask Your Plumber Before They Get Started
by Guest on Mar 6, 2018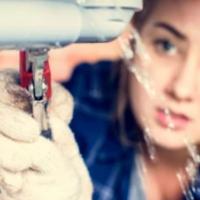 It's tempting to save money by trying to get clever with home improvement and doing it yourself. In some cases, it's not a bad idea at all, especially if you have a little background in working with your hands. However, this may backfire when it comes to certain areas of the home, like plumbing. According to Fix It Right Plumbers, "Plumbing is a tricky thing. We have attended many jobs that could have been straightforward but actually turned out to be quite difficult. Changing tap washers, for example, seems easy, however, if you encounter a more serious problem (like a cracked seat) then you could have an emergency on your hands.
It's best to leave all plumbing jobs, even small ones, to the professionals. We have dealt with lots of customers who wish they had not had a go themselves." However, leaving jobs to the professionals does not mean blind trust. Like any time you enter into business with someone or a company, it's a good idea to have some questions prepared to figure out if they are the best match for your needs. Here are some of the things to keep in mind.
Formality Questions
In general, even though a simple search of your plumber's website can answer some of this subset of questions, you still want to take a moment to ask a few of these technical questions if you're not sure about something or just want a piece of mind.
For starters, be sure to ask about the plumber's licensing. Basically, any working plumber has to perform certain government testing at various points to prove that they are certified for plumbing at their county, region, or state levels. Most plumbers have to get re-certified on an annual basis to ensure that they are up to date with certain building codes. This is an important distinction to make. Why is licensing so important? Well, if your plumber doesn't know the current building codes, your plumbing may actually be against the law. There is also the practical concern of a plumber who may not know what they are doing. This is extremely rare, but it can't hurt to ask.
Another thing to check for is to see if your plumber has proper builder's risk, bonds, and workers' compensation insurance. This means that you have the stability in the case of accidents or thefts, rather than risking you being on the hook in the case of an accident. Depending on the nature of the job you may need to be done, it may also make sense to ask for credentials and references. Most established plumbers will have no little difficulty putting together references from past clients. Keep an eye out for memberships with local contractor organizations, the BBB, or plumber unions.
Pricing Questions
These issues will generally sum up whether or not this plumber is safe to work with. The next thing to be concerned about is whether or not this plumber is within the budget to work with. To start, you need to figure out exactly what service fees they charge. Generally, while you have to pay for a job and labor fees for a plumbing job, there is also a service fee that gets charged just for the plumber to come out. This is essentially compensation if you get cold feet and don't want the job done or can't have it done right away. Asking now means no surprises later.
The second thing to ask about is the actual estimate for the job and how they want to be paid. For larger jobs, most plumbers will charge per milestone on the project, and for smaller jobs, they will simply get paid upon completion of the task. Asking for upfront payment is a red flag that you may not be working with a professional. Some plumbers charge for travel time as well, so be sure to ask that over the phone before getting one to come over. A plumber making a long trip can be prohibitively costly, even if they are the best match for the job.
Plumbers are an essential service for any homeowner, but not all plumbers are equal. This doesn't mean one is good or one is bad, but different plumbers specialize in different areas. Doing research beforehand and asking the right questions helps you piece all of these matters together.