Best Area Rugs For Your Home or Office
by Guest Post on Oct 17, 2021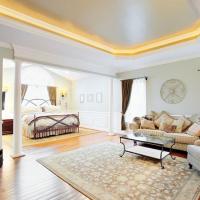 Area rugs are commonly found in homes with hardwood flooring. They are ideal additions for hardwoods, oak floors, tiles, or laminates. They can also be laid on top of your carpets. There are a lot of reasons why these are popular with many homeowners today. However, some may hesitate on why they should cover up their beautiful hardwoods with these beautiful rugs.
One of the primary reasons why many people like rugs are because of their looks. As a homeowner, you might be searching for terms like area rugs near me on your browser, and you're starting to know about their beauty and how they can add a more vibrant look into your living room. If so, you're on the right track.
These rugs are incredible and unique, and depending on the design, they can make the whole look of your living room more put together and complete. They complement your design, and they can pull together many colors so you can use them as additional decorations.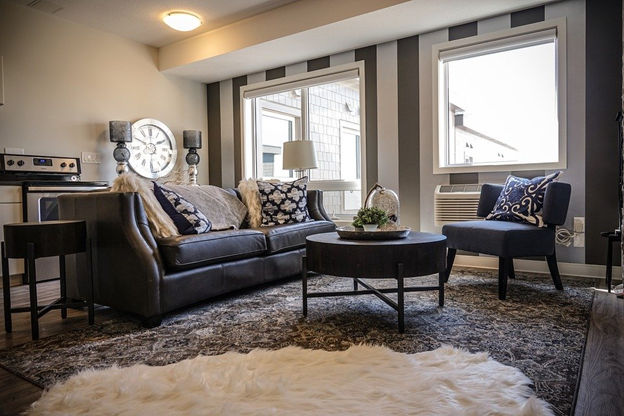 Know that the benefits that you're going to get are more than just beyond the aesthetics. Most of these rugs extend beyond their styles. Some of the benefits that you can get with the best area rugs for your home or even office space are the following points:
Why Get the Rugs?
Significant Noise Reduction
These serve as carpets, and they will significantly decrease the noise that you can hear from outside. Your fellow employees can also appreciate the fact that they can walk more quietly when they are inside your office, and they don't make as much noise as the hardwood floors. Get more info about hardwood floors on this site here.
They can also absorb the sounds from your surroundings. You may notice that there's a significant echo present when it was not there before in other spaces where they are present. This is because most of the oak floors and other hardwoods don't absorb as much noise as the carpets. You can try to find the best rugs in town and listen to the difference in noise reduction afterward.
More Comfort
Many people know that it's more comfortable to walk on carpets than tiles. Some agree that they are usually safer when there are small kids around. There's plenty of comfort and fewer hard surfaces for everyone inside a room. Not only will the rug feel softer to your feet and skin, but it can also give you flexibility. Some of the impacts of the footsteps can be absorbed, which can take some of the pressure that you're carrying in your body.
They are Warmer
Aside from the soft feel and touch, the warmer surface is common in areas where the carpets are present. They are ideal in office spaces and homes where the winter months are longer. They have value for insulation, especially if you place a pad underneath them. They can be applied inside your bedroom, kitchen, or living room, but they are also welcome additions in your basements where the floors are very cold.
About Grounding
Many people feel grounded even if they are unsure of what causes this feeling. Some may benefit from this, especially if they want to have a more "grounded" furniture where the movements are lesser, and they feel anchored when they are lying down or sitting. The reasons for these are the following:
The first reason is if the rug is placed correctly, they can anchor the existing furniture in a room. This can create a more intimate and cozy space that makes the home occupants feel more comfortable. For example, there are the coffee tables, love seats, and sofas in the living room, which are the main pieces of furniture. They should all be sitting on the rug or making their front legs touch the carpet. Without this, some people may feel that they are "floating."
Second, this is often ideal, especially for people who believe in feng shui. Learn more about creating good feng shui here: https://www.thespruce.com/create-good-feng-shui-in-your-home-1275057. They provide an excellent place for the mind and body's energy to recover. Others can intuitively sense this, and they often have a more relaxed time while they are on the couch.  
The energy can travel quickly on hard surfaces compared to soft ones. The fast-flowing energy around you may make you feel more excited, anxious, and energetic. With nothing to slow down the energy around you, the space where you're supposed to rest can sometimes feel chaotic. The rugs can introduce a sense of calmness, and in feng shui, they can "slow down" the energy if needed.
Bring a New Sense of Style to your Rooms
You might have a good look in your living room and think that you're missing something out. If so, then rugs might be the first thing to consider when it comes to decoration. They can make or break your interior décor, and they make a room look complete.
If you're stuck with an old décor for years in your office, you can make more impactful and effortless additions with carefully curated colors and patterns of rugs. There's always something available out there, whether you're into pop colors, stylish designs, or chic neutrals.
About the Maintenance
Fortunately, with suitable rugs, they are relatively easy to maintain. In many homeowners' minds, adding another rug will mean that there's another item to clean and maintain. However, with the right area carpets, you need vacuuming even if they are located in an area with the highest traffic in your house. There's no unnecessary weekly cleaning involved. Quick spot cleans are only needed if there are pet accidents or milk spills involved.
When buying, it's essential to find the right size that will fit your needs. Colors and styles are not the only factors that need consideration. Know that choosing the ones with vivid colors will dramatically change the appearance of your office space, and they can also affect your mood. The sizes should cover most of the furniture pieces in your living area, and they need to be comfortable. Smaller pieces tend to come as accents in your dining room, and you can find them from various shops online.