How to Transform Furniture
by Shiraz Kahn on Jul 31, 2016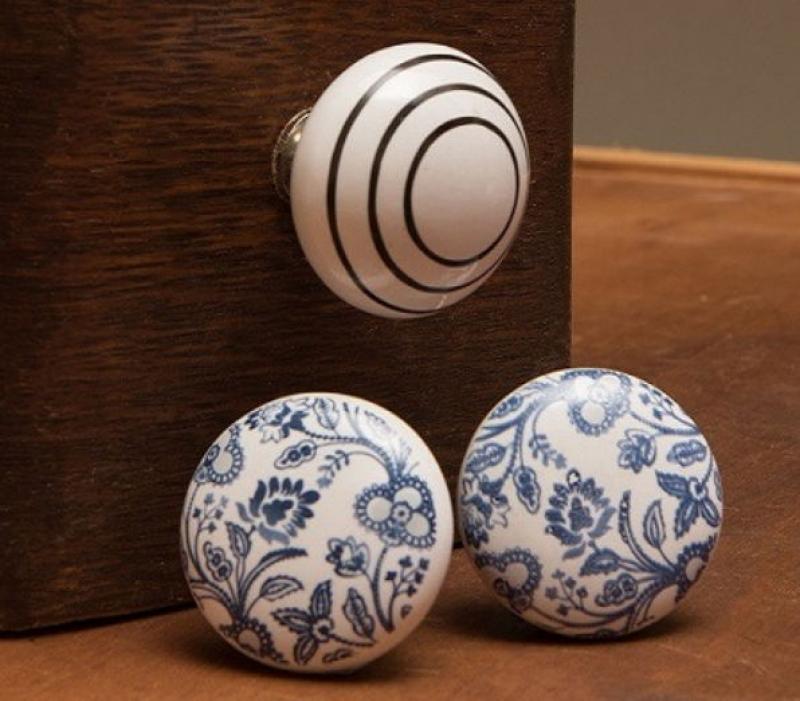 Old and tattered furniture can make rooms look unappealing. Replacing furniture can be expensive, so why not modify existing furniture to save money? There are a number of ways to do this.
Replace Handles On Cupboards and Drawers
Cupboards, drawers and doors can be instantly transformed by adding stylish ceramic knobs for furniture and doors. Make sure to select a range of knobs to choose from to ensure that the best handle is chosen. Try to pick a handle that complements the furniture it is being attached to – for example, putting an antique ceramic knob on a modern chrome-and-glass wardrobe may look incongruous.
Choosing new handles will make cupboards and drawers more secure because older handles are liable to fall off or break.
Re-cover Couches and Chairs
Couches and chairs can become worn over time. Covers can become stained with liquids such as coffee and wine which are extremely difficult to remove. If these marks can't be removed then it is a good idea to put new covers on the furniture. Furniture can be re-covered for an extremely reasonable price, which means that it is not always necessary to go out and buy brand-new furniture.  Make sure to keep furniture as clean as possible to prevent stains, and maybe consider re-covering furniture annually.
Replace Headboards
Bed headboards made of wood or metal can become loose or start to crack. This can make the bed creak and disrupt a good night's sleep in the process. Loose headboards can also make beds structurally weak. Instead of buying a new bed, why not replace the existing headboard with something new?
A distinctive headboard carved in iron or wood can give the bedroom a touch of elegance. A new headboard will also increase the chances of getting proper sleep as it won't make the bed creak. Choose a headboard that fits with the general theme of the bedroom. Distinctive headboards can be an eye-catching addition to guest bedrooms for anyone who comes to the house to sleepover.
Customize Mirrors
Replace any cracked or glass in mirrors because this can be a safety hazard. Buy a new frame for the mirror if it has become damaged, and decorate the frame to make it really stand out.  Stylish ways to give mirrors a new lease of life include tying ribbons or paper flowers to the frame. Also, why not put a touch of glitter on the glass to make reflections really sparkle?
Turn Old Chairs Into Rustic Coffee Tables
The backs of wooden chairs can become cracked over time which makes them unsafe to sit in. Instead of throwing the chairs away, take off the back and repurpose the chairs as rustic coffee tables. This will save some money and also stops the old chairs from ending up in a skip and contributing to landfill.
As this guide has shown, old furniture doesn't always have to be replaced immediately. Before buying new furniture, always think about how existing furniture can be transformed.