Options for Fireplaces in Apartments, Condos and Small Places
by James Jorner on Dec 8, 2013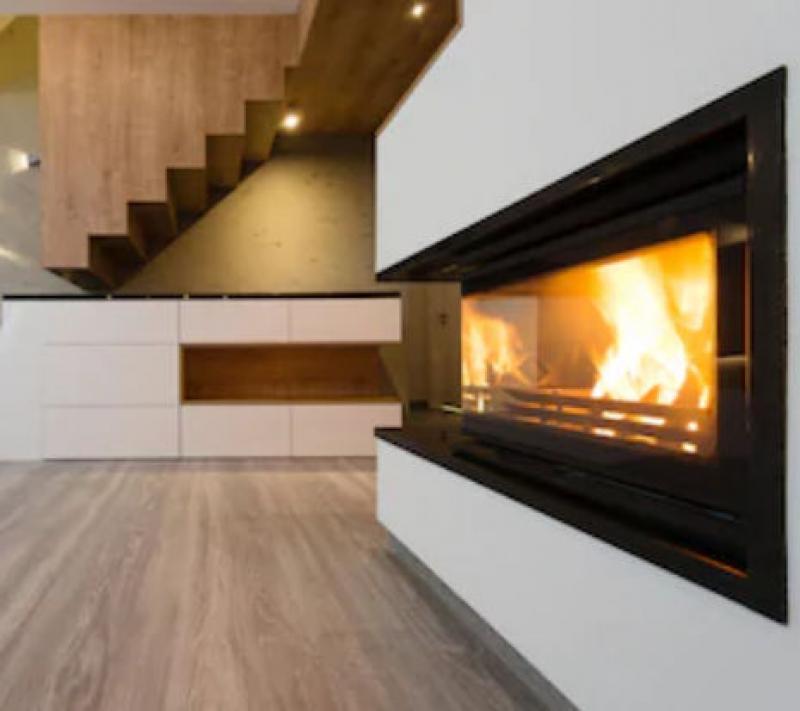 The cozy, homey look of a fireplace is often the focal point that makes the home feel like home, especially during the colder months. If you live in a condo or apartment you may be wondering what your options are, or if you have any.
Choosing the right fireplace for your space and living situation can be a great energy-efficient money saver for you. Also, the beauty and decorative quality of a fireplace is something you will enjoy for a long time to come.
Before you shop though, be sure to do some homework.
If you are renting, talk over your plan with your landlord. There may be restrictions on the kind of appliance you want to get, and you will want to make sure that proper venting and/or electrical needs are available.
Consider your energy bill and choose a fireplace that will help you save money.
Decide on a design. Some fireplaces are freestanding with easy installation. Some can be inset into your wall. Some can even be wall-mounted to save space. Some have traditional mantles, some are contemporary, and some can function as a home furnishing.
Decide on the kind of fuel that is best for you. Do you need a chimney? Can you access the fuel you need? For instance, if you want a gas fireplace you will need to check into the installation of gas lines, which may affect where your fireplace can be installed.
The good news is that you do have options.  There are several different fireplace types and fireplace fueling options to consider:
Propane
Many people overlook propane as a fuel source, but in areas where electricity is costly propane can be a functional alternative. It burns clean and is very efficient.
Pros
Clean burning fuel.
Many styles and designs to choose from.
You won't have to store wood or fuel in your small apartment or condo.
Realistic flames.
Cons
Propane fireplaces require professional installation, so the upfront cost can be high.
Fuel can be more expensive.
Propane is not a ventless system, so you will need to have fans and proper venting. This may add to the installation cost.
You will need to install a carbon monoxide detector for home safety.
Gas
Pros
Clean fuel.
You don't have to store wood.
Energy-efficient.
Realistic flames.
Easy maintenance. 
Cons
Needs professional installation and access to gas lines.
May need a chimney or venting system that is not already in place.
Need to install a carbon monoxide detector.
Gel
Pros
Ventless, and can be installed in about an hour.
No smoke or gas emissions – very clean burning and non-toxic.
It can be wall-mounted to save space.
Realistic flames. 
Cons
Careful installation is necessary to make sure that the unit is stable. Spilling fuel can be a fire hazard.
Gel costs about $5 per can, and each can lasts up to 3 hours. With daily use during a typical family evening, the monthly cost of fuel can be too expensive. 
Bear in mind that if you are after ambiance more than heat the occasional use of a gel fireplace is a great option.
Electric
Pros
Great heat output. Wattage can be adjusted for energy savings.
You can turn off the furnace and heat only the room you use, saving money.
Style options are available for any room configuration, including wall mounts, corner units, and built-ins.
Affordable upfront cost.
Easy installation.
Ventless.
Clean.
Cons
While typical use won't drive up your energy bills, you will want to monitor electricity use in your home if you want to save money.
Some home electrical systems are not equipped to operate an electric fireplace. Be sure you can safely operate the fireplace before using it.
Flames of some units are more realistic looking than others, such as the 3D Dimplex models with smoke effect.
Overall Advantages
Freestanding and portable fireplaces can go with you when you move. In most cases, installation is easy and fast, too.
The look of a fireplace can make a great focal point for your room. There are many beautiful options:
Corner units can dress up a dull and unused space in your room.
Some units can function as the bottom of a curio or media entertainment unit, saving you space.
If you like a traditional fireplace look you can build a mantle or bookcase around your portable fireplace, or even reuse an old mantle for a unique vintage look.
The best way to find out what works for you is to shop around, and ask experts. Look specifically for companies that specialize in fireplaces for the best advice.
Anne Petry, who blogs frequently for ElectricFireplacesCanada.ca, is a DIY home improvement expert and eco-friendly minded interior design consultant.