Tulip Planting Guide
by Guest on May 24, 2012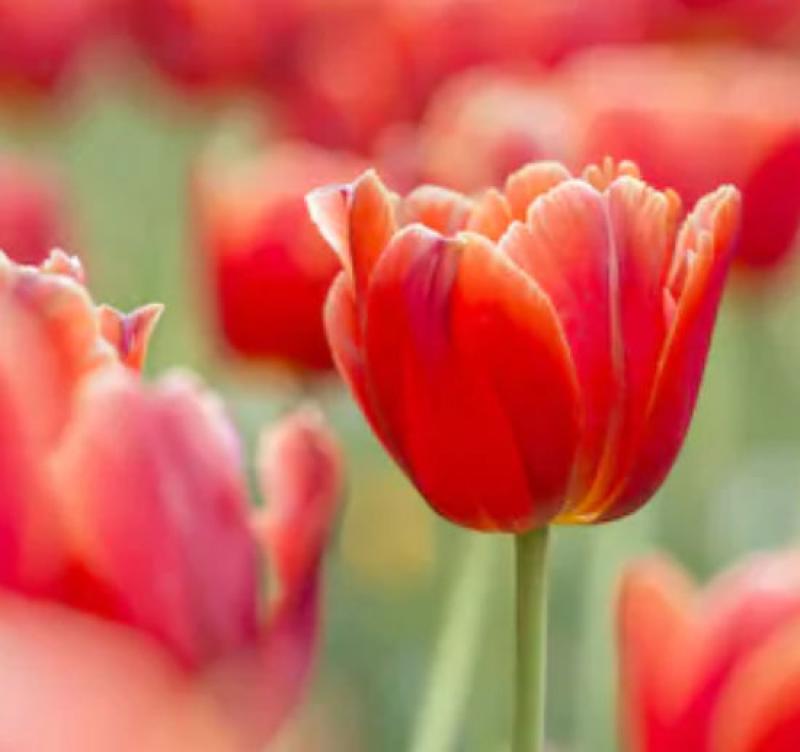 Tulips are the gems of bulb gardening. Tulips offer a wide array of colors and a variety of flower shapes and sizes. Flower colors include pink, apricot, red, salmon, maroon, white and any combination of blends. Varieties include textured flowers include ruffled, fringed, double, or resembling Lilies.
Considered perennial, the larger varieties will possibly need to be replanted every few years while the smaller ones remain annuals and multiply.
Tulips grow best in areas with cool weather throughout the year like Holland. To have blooms through the warmer months, you could plant varieties with different bloom times.
When planting, select place your bulbs with full sun to moderate shade in well-drained soil. Another consideration is that taller varieties should be protected from stronger winds.
Starting your new bulbs will take some consideration of timing. Depending on your ecoregion, around September, October or November, before the frost is anticipated, it is the best time for planting.
Planting is Simple
Loosen the soil to a depth of 12 to 15 inches. For best results, mix in a 3-inch layer of compost to the topsoil. Tulips should be planted at a depth that is 3 times their blub height (not height once grown.) Place the bulb pointy end facing up and cover by pressing the soil firmly. Allow room for root growth by planting 4 to 6 inches apart. The same day you do your first planting, water thoroughly.
Tulip Care
Throughout the fall, water during any rain shortages. Drainage is extra important! Ice is more likely to kill bulbs during the winter than freezing temperatures.
Tulips need cold weather to root. You may need to chill the bulbs before planting if you don't get a proper frost during the winter. To do this keep the bulbs in the refrigerator in a plastic bag for 8-12 weeks before planting.
After blooming in the spring, cut back flower stalks but allow the rest to die organically. Some varieties of tulips might need to be separating in the fall after multiplying. With proper care, tulips can offer you a delightful color to your spring garden for years to come.