Trends in Window Blinds That Will Perk up Your Windows
by Craig Daniel on Dec 3, 2013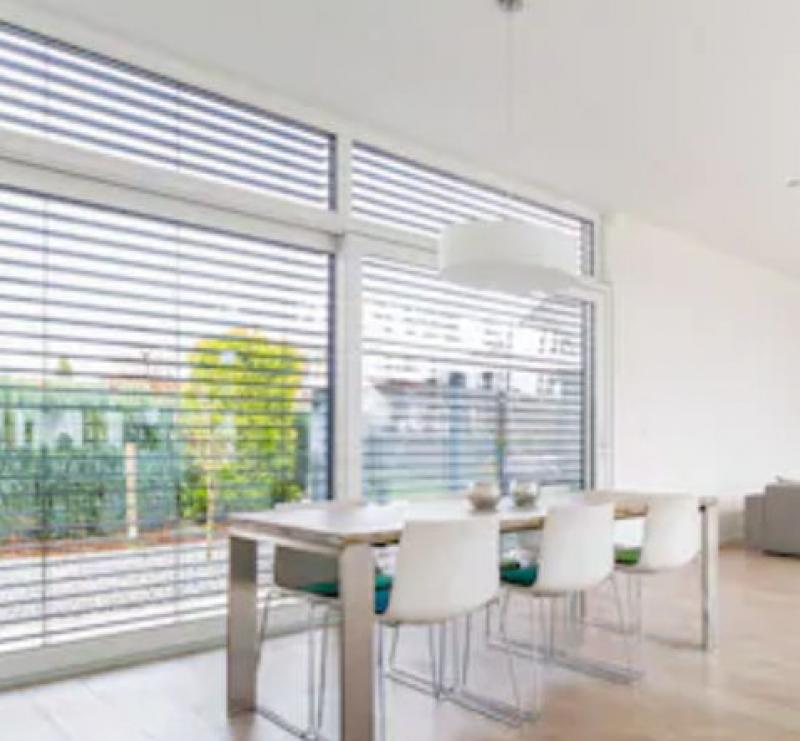 Blinds are among the most popular treatment options for windows because of their time-proven durability and ability to provide privacy and light control. With continuous improvements in design and manufacturing techniques, their style, form, and texture are continuously changing for the better.
Today, these window treatments no longer look like the cheap, run-of-the-mill slats that were made from cream or white-colored plastics. Many manufacturers are putting a lot of effort into making their products more functional and aesthetically pleasing to meet the discriminating taste of homeowners. As such, when you shop around, you'll notice that the choices are better than before.
If you're ready to dress up your windows with blinds, but you're not sure which one's are the best to pick, why not start with any of the trends below?
Natural is in
A lot of homeowners these days are looking to connect their homes décor with the beauty of nature. No wonder, natural blinds are becoming more and more popular these days. Blinds with exposed grains as well as natural woven shades are beginning to join the ranks of bamboo as popular material choices for blinds. Wood, on the other hand, is inching back into the spotlight.
You can embrace the trend by using natural blinds to introduce an earthy texture to your room. They are also an ideal choice to enhance the feel of a cottage, vintage, or beach-style space. To complete the look of the room, you may also use accents made from natural materials.
A pop of hue
Colored window blinds are also in high demand these days. While color choices for window blinds in the past were limited to neutrals like beige, cream and white, improvements in manufacturing techniques made it possible to produce blinds in a wide variety of tones.
You'll find options ranging from pastels to bold hues as well as darker colors that are often used to block out natural light. So whether your style is contemporary, traditional or eclectic, you'll surely find blinds whose color will add a touch of panache to your décor!
Fabric panels
Also hot in window blinds: statement making panels made from fabrics. Yes, blinds are no longer limited to wood, metal and vinyl materials. There are also blinds made from beautiful fabrics and they do not come in the form of slats. Rather, they are designed into soft panels that glide graciously across windows.
The great thing about these panels is that they allow for maximum privacy and excellent light control, not to mention they can be operated with great ease. The fabrics they are made from are also available in a wide variety of patterns and textures, making them suitable for any type of decorating scheme.
Motorized wonders
Why settle for blinds with pull strings or cords that are not only difficult to operate but can also be hazardous to children when you can go for something safer and easier to work with? Motorized blinds are another trend in window blinds. As their name suggests, they remove the need to manually adjust the slats to control the amount of light streaming into a room. Instead, the adjustment can be done using a remote control or computerized timer.
The beauty of these window blinds lies in the convenience they provide. With just a click, you can easily control the privacy and light inside a room. Their flexibility also makes them a good choice for covering very high windows, which is an important thing for public buildings as well as large homes.