What Restaurants Can Teach You About the Kitchen of Your Dreams
by Jane Brown on Aug 9, 2016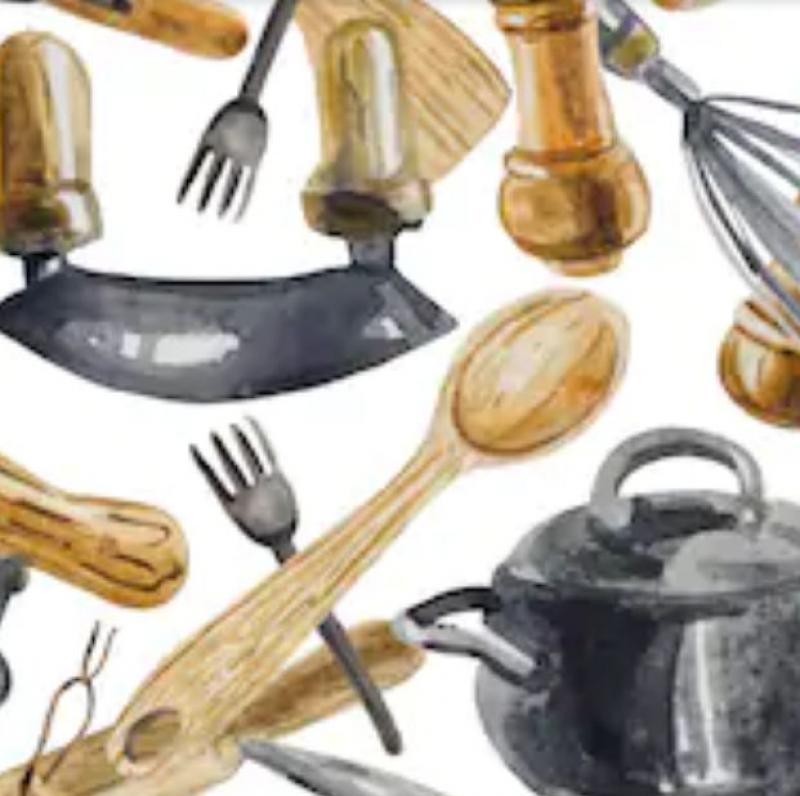 It started with stainless steel everything. The rush to make consumer goods look like their industrial counterparts happened to gadgets and furnishings intended for every room in the house. But the kitchen was the main destination for the new industrial revolution.
From refrigerator doors to bread boxes, granite countertop-laden, suburban kitchens all over the country started taking on the stainless steel appearance of popular Food Network shows featuring Alton Brown.
But there is more to a commercial kitchen than the look and feel of stainless steel. There are good reasons why top chefs at the finest restaurants insist on certain types of appliances, fixtures, and furnishings. They are not just going for something that looks good. They are going for safety, functionality, and productivity.
Before you drop $50,000 on your next kitchen remodel, take a closer look at what is driving the decisions behind how commercial kitchens look and feel. There are a lot of restaurants that can teach you about the kitchen of your dreams. Here are three:
Stainless Steel Sinks
There was a time when dishes were cleaned in the same washtub as laundry and the people who lived in the house. It is pretty easy to see why some sort of upgrade was in order.
Sanitation is just one of the reasons you may find yourself in the market for one of those Advance Tabco sinks. From 3-compartment sinks to stand-alone hand-washing sinks, sanitation is near the top of the list of reasons why a stainless steel commercial sink may be right for you.
There are other reasons foodservice professionals prefer stainless steel sinks:
They are easier to clean
They don't easily stain
At heavier gauges, they are difficult to damage
They stand up better to heat and chemicals
They are not porous and don't foster the growth of bacteria
Everything that makes stainless steel sink good for a restaurant also makes it good for your dream kitchen.
Glass Door Refrigerators and Freezers
One of the items found in commercial kitchens is rapidly making the leap to consumer dream kitchen lists: glass door refrigerators and freezers. Such a unit will be a striking centerpiece for your kitchen if for no other reason than its unique appearance. But there are other benefits to consider.
First, these see-through cold boxes are Energy Star compliant just like their opaque siblings. The energy efficiency may even be helped by the fact that such a refrigerator will not have to be opened as often or as long.
If you are making a shopping list, or just want to see what is available for a snack, you don't have to open the refrigerator door for an extended period of time while you ponder the contents. That is one of the most common wastes of the energy of which we are all guilty. The ability to peruse the contents without opening the door is a major bonus.
You don't have to open the refrigerator door to see that the mayo jar is almost empty, or that you don't have enough onion for that chili. You can see exactly where the jar of apple sauce is. So the door is open for only a fraction of the time it might have been. This addition to your dream kitchen will make all the difference.
A Proper Set of Knives
One of the most important pieces of equipment the consumer can borrow from a commercial kitchen is less apiece and more a set: a proper set of chef's knives. Your restaurant quality fridge, oven, and sink will do little to give you restaurant-quality food if you mangle it all with poorly constructed knives.
A good set of chef's knives is a lot more expensive than you might imagine. But using good knives correctly can be the difference between eating sushi and a ground tuna fish sandwich.
You don't need a full restaurant kitchen to live the dream. But having proper sinks, a glass door cold box, and a good set of knives will help make you the next Iron, or at least, Stainless Steel Chef.