5 Popular Kitchen Tiles for You to Choose
by Guest on Jun 8, 2010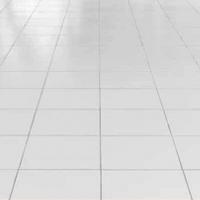 Kitchen tiles not only enhance the value of your kitchen but also help in protecting the walls of the kitchen from getting dirty or stained. There are several styles of tiles available in the market and all of them are designed with the feature of durability and versatility.
All the varieties available have different textures and designs. Since the kitchen is an important area of your house where you do most of your work, it is important to maintain its hygiene. In such a situation, the kitchen tiles play an important role as they are durable, easy to clean, and easily repairable.
Since there are many varieties of kitchen tiles available, you should take care of a few things while going to purchase these tiles, like they should be water resistant, they should neither be too hard nor cold on your feet, they should be light or neutral in shades to give the impression of more space and light in the kitchen, durable, perfectly match with the décor of the kitchen, etc.
Given below are the 5 types of popular kitchen tiles that are used by most of people for their kitchens:
1. Stone
One of the kitchen tiles that are considered the most durable flooring is the stone tiles. These tiles are available in different forms like marble, granite, limestone, and other stones. The stone tiles can be easily cut into desired shapes and used for giving the luxurious look to your kitchen. The best thing with these kitchen tiles is that apart from the luxury look they also give a natural look to your kitchen.
2. Bamboo Tiles
Nowadays, bamboo tiles are gaining popularity among people because of their lightweight and durability. They are selected by most people for their kitchen as an eco-friendly option. These tiles are highly moisture resistant and give a stylish look to your kitchen. Moreover, they are easy to clean and maintain.
3. Ceramic Tiles
Ceramic tiles are the most popularly used kitchen tiles. They are used especially by people who have large families because they are durable and can easily match the countertop of your kitchen. The ceramic tiles are made of clay and they are specially designed to hold high traffic. It means these types of floorings are able to hold many people. There are various styles and colors available in them. They also have both glossy and matte textures. The good thing about these ceramic tiles is that they are not expensive.
4. Vinyl and Linoleum Tiles
If we compared the vinyl and linoleum tiles with the ceramic tiles then these tiles are more versatile and flexible. They are usually used by those people who have recently renovated their kitchen or the entire home. The Vinyl and Linoleum tiles are inexpensive as well as very easy to install. They come in different styles, colors, and textures.
5. Quarry Tiles
Quarry tiles are the tiles that give you a stone-like texture in your kitchen flooring. They are made from clay and limestone which are then molded and fired in order to give them the look of stone tiles. These tiles are perfect for kitchen floorings but cannot be used on the countertops because they are permeable.