Removing Mildew from Wood
by Michigan State University on May 12, 2012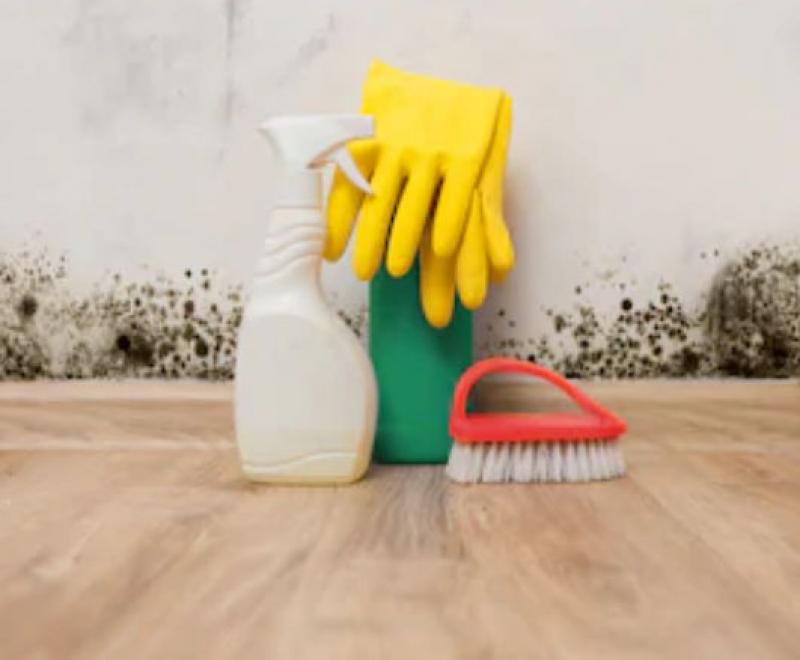 Unpainted wood In damp, warm, poorly ventilated areas, surface mold often develops on wooden parts of buildings. Since new, unseasoned lumber is particularly susceptible to mildew, avoid using it whenever possible. Painted wood Indoor wood surfaces covered with enamel or oil-resin paint rarely mildew, unless conditions are very favorable for mold growth. Softer paints on outdoor surfaces mildew more readily. Molds feed on the oil and minerals in the paint and cause a dirty-looking discoloration. They may penetrate the paint film deeply, even to the underlying wood. Mildew-resistant paints in all colors for outdoor wood surfaces are available at paint and hardware stores. Manufacturers have formulated their products with fungicides to help combat mildew attack.
PRECAUTION: Mildew-resistant paints should not be used on window sills, playpens, beds, or toys because these paints can be injurious if they reach the mouths of small children. If mildew grows on wood, use heat and increase the air circulation to get wood as dry as possible. Badly infected wood may need to be replaced, preferably with wood that has been treated or that is naturally decay resistant. Thoroughly clean mildewed surfaces, woodwork, and other wooden parts by scrubbing them with a mild alkali, such as washing soda or trisodium phosphate (8 to 10 tablespoons to a gallon of water), or with disinfectants.
Paint and grocery stores and janitors' supply houses sell these products under various trade names. Rinse the wood well with clear water, and allow the wood to dry thoroughly. Then apply a mildew-resistant paint. If the mold has grown under the paint or varnish, remove all the paint or varnish from the stained areas.
Then scrub with a solution containing about 9 tablespoons of trisodium phosphate and 1 cup of household chlorine bleach to a gallon of water. Stronger solutions can be used if necessary. Wear rubber gloves. If stain remains, apply oxalic acid (3 tablespoons to 1 pint of water). The acid is poisonous; handle carefully. Finally, rinse the surface thoroughly with clear water. Dry well before refinishing.