Selecting Paints to Invigorate Any Renovation, Big or Small
by Guest on Feb 27, 2013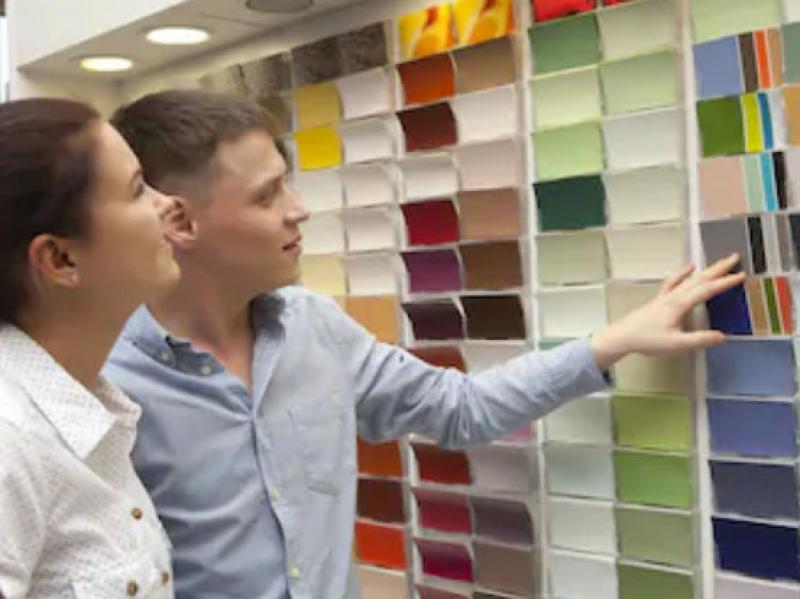 Usually, it has been observed that the first home renovation or office improvement activity is undertaken by any individual is certainly painting and decoration, with thoughtful creativity and craftsmanship providing a soul to the home. Residential or commercial painting and decorating are not flattering unless the owner feels comfortable and confident with it and endows him/her immense pleasure.
Several factors play a pivotal role in gaining decorative and good protective work including the selection of the correct paint for the job. In the earlier times, it was determined that only water-based paints were getting used for painting walls and ceilings and apart from the water-based paints, solvent based paints were used for painting over metal as well as wood. But, with the changing times, the myth is certainly dispelled by the arrival of a large variety of paints in the market with major differences in the uses and preparations.
Take a quick glance on the types and varieties of paints available in the market:
1. Water-Based Paints:
Typically these paints are:
Less odorous paint and are appropriate for use especially for individuals sensitive to solvents.
Stays for longer times and are much whiter than other solvent based paints.
Being very durable, water-based residential paints have slightly less glossy finish when compared to solvent based ones.
Weather conditions when too hot, such paints are quickly losing its wet edge and in the time taken to reload brushes; it turns patchy, whereas, in cold or humid seasons, such paints will take time to dry.
2. Emulsion and Acrylic Paints:
Modern emulsion and acrylic paints are:
The most economical way to design and cover large plastered areas.
Includes vinyl; Vinyl Matt or Vinyl Silk elements that are being most preferred for improved flexibility and strength in interior use.
The product comes in Pink and on applying and getting dried, it turns white.
Base Coat Emulsion Paints are highly used for the treatment of surfaces that are affected with hairline cracks.
3. Acrylic Water Based Paints:
Premium quality paints used for superior performance and durability include:
Especially used in areas that have high proximity of moisture, steam, grease, oil or grime by painters.
Scrubbable and washable delivering long lasting results.
Used for painting wood or metal work both in homes or offices, becoming good alternatives for solvent based ones.
4. Solvent or Oil Based Paints
Often known as glossy paints and are used for:
Very often used for decorating the exterior woodwork by House Painters.
Even used as a primer for painting over buses, cars, trucks or trailers.
Another noteworthy point is the way the paints are getting formulated; regardless of the brand opted by the consumer. The paint, which you are about to take in use for painting and decoration might have subtly changed from that available a year ago. Say, for instance, the use of elements of volcanic organic compounds is reducing gradually especially in solvent based paints. And therefore it is important from customers' end to go through instructions before taking into use. And not forgetting, coverage and drying times has an influence on the selection of paints.
When to Use a Brush, Roller or Sponge Brush
There are several different types of applicators available that you can use when working on a painting project around the house, including rollers, brushes or sponge brushes. Each of these applicators is good for specified uses.