Removing Spots and Scratches from Wood Floors
by Michigan State University on May 11, 2012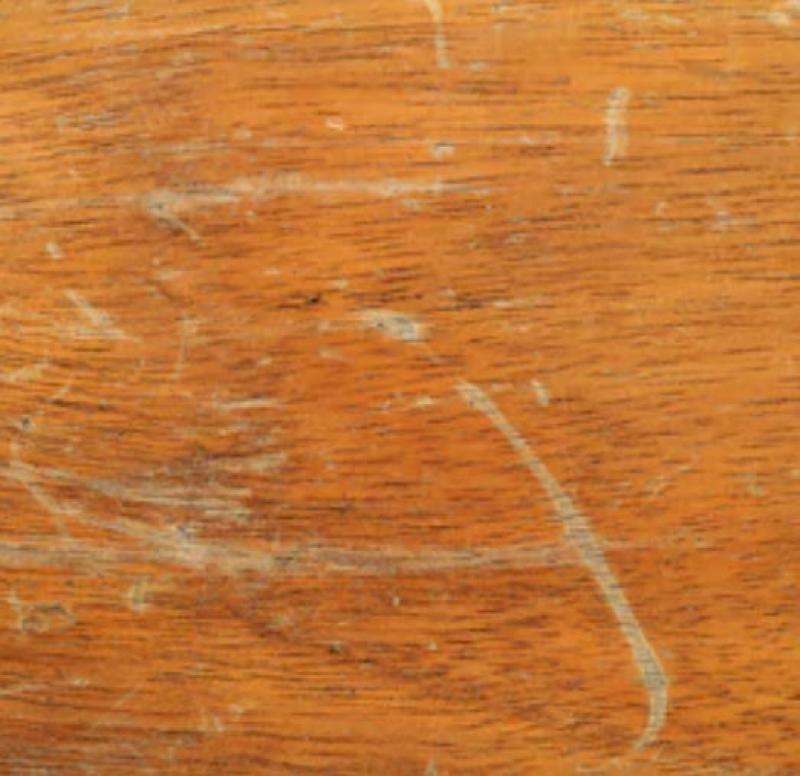 Black heel marks and other stubborn spots can often be removed by rubbing gently with fine steel wool and the solvent-based wax used on the floor. Dark spots on wood floors are often caused by exposure to alkaline substances, which were allowed to dry on the floor. To get rid of these spots: remove solvent based wax with mineral spirits; this is a flammable solvent so be very careful; have adequate ventilation, and be sure there is no spark or flame in the area.
Apply white vinegar to spots and leave it there for three of four minutes, and wipe dry with a clean cloth. Repeat this procedure, if necessary. If several applications of vinegar do not remove the spot, you might try a four percent oxalic acid solution. When using oxalic acid, read the label and observe all cautions. Oxalic acid is poisonous! If the oxalic acid solution does not work, you should consider calling in a professional floor finisher. Scratches and small worn areas on wood floors can often be concealed by applying a small amount of wax with very fine steel wool to the floor.
Apply the wax in the direction of the wood grain wherever possible and rub it in gently until the color blends with the floor. Wipe off any excess, then polish the area with a clean, dry cloth. Wax, alone, will work well for light to medium-colored floors.