How Different Wall Fountains Materials Give Alternative Benefits
by Guest on Oct 23, 2010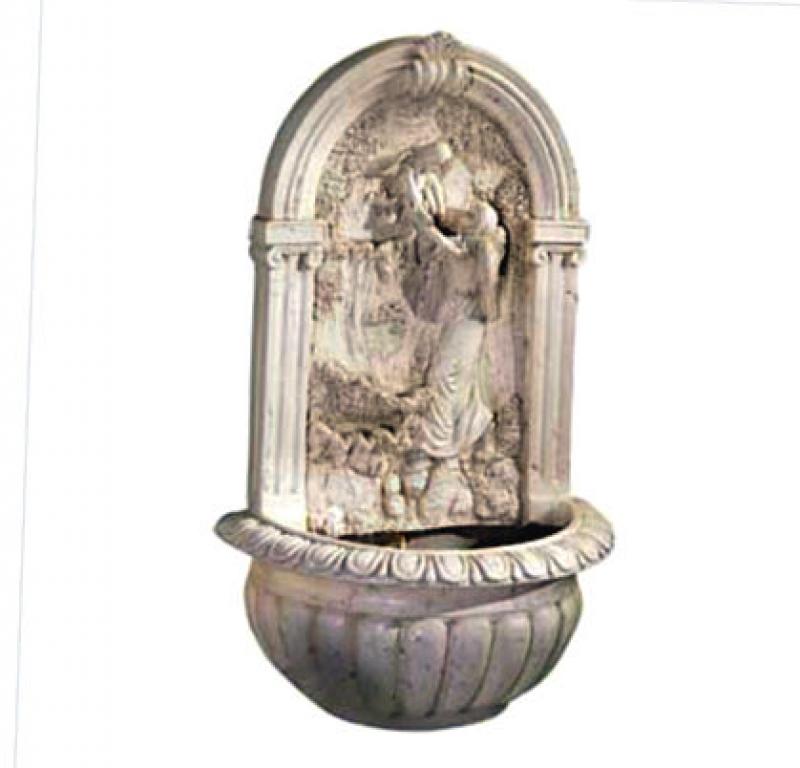 The beauty of wall fountains is there are so many different styles and materials they can be placed in any environment and will blend into their surroundings perfectly. Within this article, we will take a look at the different materials which can be used to build the fountains and the benefits of certain types and where they can be best used.
One of the newest materials which have been used in the construction of wall fountains is fiberglass, this may seem like a strange material to be used but there are some superb benefits from using this substance. One of the main features is the way that fiberglass is translucent and can be used with light and illumination to provide a sensational effect, this is especially great as they can look superb either by day or by night, during the day the wall fountains will gleam perfectly with the sunlight and by night by making use of the right kind of light they can be illuminated in different areas of your garden or patio area.
There are other benefits of using fiberglass and one of them is the material can be used to replicate different substances such as stone and slate to name a few and it will be lighter and easier to maintain than the actual materials and it is near impossible to tell the difference. Of course not only are these aesthetical and useful benefits it will be quiet often that a fiberglass wall fountain will be cheaper than ones made of other materials.
Other materials are used in the construction of wall fountains to provide a touch of elegance, beauty, and style to your home, the ones which have the biggest impact will tend to be the mirror and marble wall fountains. The use of these materials when combined with the flowing water provides the perfect backdrop to grace any room, in any home and combine this with the choice of styles and colors the water features will look wonderful. The mirror wall fountains are something different from having just a standard mirror in the room and combine this with the flowing water then you have a perfect ornamental feature for you to enjoy and wow your friends and family.
There are many varied shapes and sizes from large landscape orientations to horizontal styles, it is impossible to go wrong when you add a clean and well-lit wall fountain in your home. Marble wall fountains also provide a perfect backdrop for the flowing water just like the mirror version and will look equally as magnificent whilst providing a different effect.
There are other materials used in the construction of wall fountains and popular ones include slate and pebble, whatever the personal preference you have or whichever will suit your décor best will influence the decision on which would be most suitable in your home or office. Whether you live in a modern contemporary home or a period house there will be wall fountains made from materials that will suit your environment.