6 Easy Steps to Drain a Hot Water Heater
by Gerald Johnson on Jul 26, 2017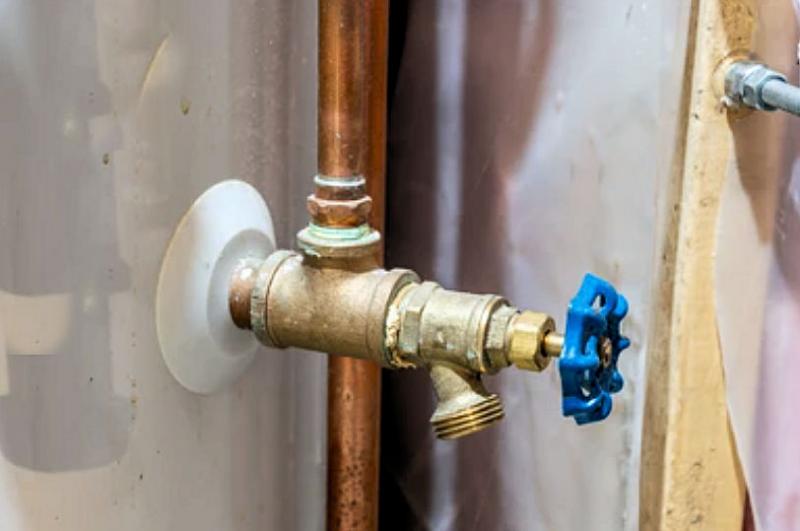 Hot water heaters are not something you think about until something goes wrong. To safeguard against problems, we recommend cleaning them out every few months.
Draining and cleaning your hot water tank is not just easy, it is important. Over time, sediment builds up in the water heater, causing it to use more energy to heat water. Additionally, the buildup of sediment takes up space in your water heater, allowing less water to be heated.  Regularly draining your water heater will ensure hot water at a low cost.
To help you out, we have listed an easy way you can drain your hot water heater.
Step 1: Start by turning the water supply off – both hot and cold.
Step 2: Then turn off your hot water heater. If you use a gas heater, you will need to change the thermostat mode to "pilot". If you have an electric heater, cut off the electricity from the breaker box. In both cases, make sure that the water heater has been shut off completely to ensure safety.
(Note: Once you have switched off your gas/electric heater, you will have to wait overnight to make sure the water has cooled off completely. As draining hot water is dangerous, and might burn you.)
Step 3: Once the water has cooled down, attach a hose to the tank drain. It will be located near the bottom of the heater. Before you attach it, make sure that the other end of your hose is in an area where the water can drain easily.
Step 4: When you have secured the hose in its place, turn on the hot water tap on the upper level of your home. This will help in draining the water quickly.
Step 5: Open the drain valve on the water heater. This will allow the water to start draining. If the water is still hot or even warm use caution. We suggest wearing thick working gloves. Once the water has drained, turn on the cold water. This easy step will help in clearing out the sediment. Repeat the process until you see clean water running out. If you feel there is something in the way of the valve that is blocking water flow, it is likely sediment build-up. If this is the case, call in a professional plumber.
Step 6: Once the tank is properly cleaned and drained, close the drain valve properly and remove the hose. Allow the water heater to fill up with cold water. Go back upstairs, and check the water. Once you see and feel the cold water flowing, close the tap. At this point, it is okay to turn the gas or electricity back on.
These six easy steps will help you keep your water heater tank clean and in good shape. Routinely draining the tank will extend its life and save money on gas/electricity costs. That is just the beginning, as there are endless benefits of keeping your hot water heater well maintained.