The Do's and Don't of Garden Décor
by Guest on Apr 22, 2013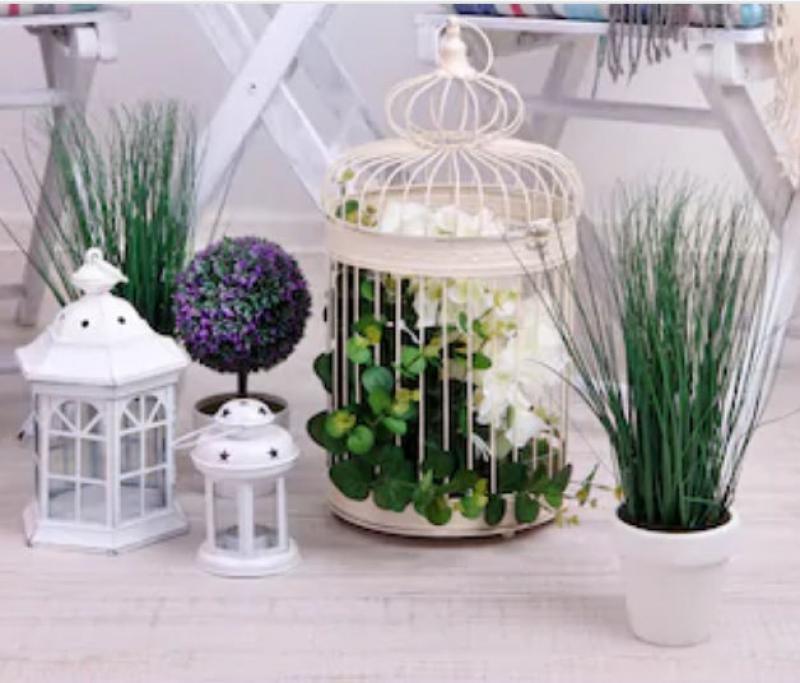 Garden décor is usually an area where people take some chances and exercise a very liberal amount of creativity.
Whether it's because the traffic into the garden area is not as frequent or if the openness to nature pulls folks in a crazy direction, garden décor can be notoriously ridiculous.
Everyone's seen or heard of a crazy neighbor with a pink flamingo, or an uncle with the preposterous sasquatch figure in the backyard!
Here are some similar and strange items that you might consider for your backyard. If everyone's being crazy, why not join in on the fun, right?
Gnomes…
For some reason, gnomes have a special place in peoples' hearts, especially when it comes to gardens. Maybe the story of garden gnomes lives on through the many gnome statues you are likely to be able to select from if you decide to go the gnome route, but here are a few gnome options to consider:
The Travelocity gnome:
This guy's a celebrity when it comes to statues and garden décor. He is practically involved in every single garden and outdoor decoration store ever! It must be his all-knowing gaze. Or his funny accent. Pick him up at Amazon as well.
Motel 66 Gnome:
This one looks like an elf and is a bit creepy. But all gnomes are kind of creepy anyway.  It's got to be her sunglasses! This one will scare the in-laws for sure!
Reptiles
People also seem fascinated by reptiles. For some reason, turtles and frogs are very common in backyards even though most people don't live near ponds and streams, and don't see these creatures regularly.
Regardless, they are the trend and they are a bit ridiculous and so we here they are:

Turtle Statue
He is rather large and looks heavy. It may double as a chair which would be nice.
Frog statue
This is one creepy-looking frog. That is not a frog you want to kiss. Perhaps it is intended to work as a scarecrow as well!
Tree Décor
Tree decorations are a relatively clever idea because there are so many trees to decorate. These decoration pieces are a bit unique because it takes an added layer of ingenuity to incorporate the body of the tree into the design of the piece.
Scary Bird Repellent Eye
With a bright orange face like that, it will probably repel kids away too. All jokes aside, this orange tree ornament looks like it would be the perfect universal Halloween decoration piece. It's intimidating eyes and fierce stare certainly make it true to its name.
Décor is not too serious when its outside the home
If we've learned anything from these examples, its that people take their outdoor decorations a lot lighter than they do the inside of their homes. Mother nature has a way of reminding people how it's okay to loosen up a little! These ornaments can help you make your backyard a bit more fun too!