It is Time to Finish the Basement
by Guest on Nov 27, 2018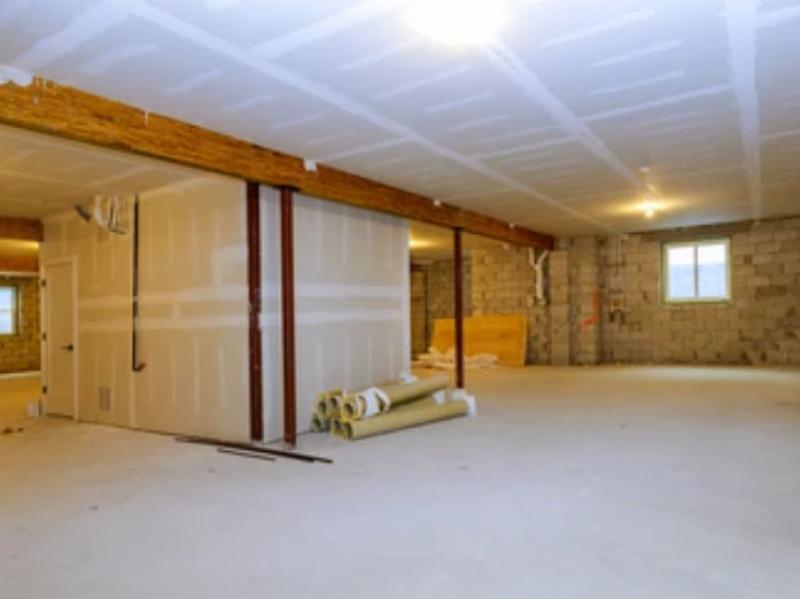 Treat your basement the same way you'd treat other rooms in the home and you've instantly created more space that can be used for a variety of purposes. So many homeowners fail to recognize the space that is available in the basement and use it more for storage and other senseless purposes than the great space that it is. Don't be one of those people. Finishing the basement helps you get every square inch of space that your property offers and put it to use for yourself and your family. Furthermore, basement finishing prevents potential risks with pests, mold, and foundation damage. These problems can tremendously damage the home, costing thousands of dollars to repair.
Basement Finishing Costs
Costs to finish the basement vary from one project to another. Request quotes from three to for companies before choosing a contractor and comparing costs, services, and quality. Don't risk a subpar job simply for the sake of saving money. Some finishing projects may cost more than others, but the money spent on the job pays for itself in no time.
Basement Finishing Benefits
Basement finishing is one of the most beneficial projects a homeowner can tackle. Let's take a more in-depth look at the benefits of basement finishing.
- Improved Aesthetic Appeal: A finished basement keeps your home looking its very best. If you want to enjoy your home and every inch of your space, it is important to call a professional to schedule basement finishing services.
- Increased Value: Basement finishing increases the value of the home and causes more people to notice the home. In the event you plan to sell the home in the future, increased value is a perk that you'll appreciate.
- Rental Property: Some people finish the basement and turn it into a separate space from their home, then using it as a rental property. If you'd like to rake in some extra money, this could be a benefit that you enjoy with the right model.
- Less Damage: Finish the basement and leave behind worries of termites, mold, and other types of potential damage.
First Things First
Now that you're excited about finishing your basement, it's time to get serious. Check for water issues in the basement before you call a professional for finishing services. You may also find that pests have taken up home in the area, so prepare for their sightings when moving newspapers and boxes around. Don't hesitate to call a professional pest control company to schedule pest removal if you spot pests or suspect they're present in the basement.
Pests cause a plethora of trouble that is easy to remedy now and forget later. Don't let these issues persist longer than necessary. Make sure that you declutter while checking for water issues and pests. This ensures that you gain maximum space in the basement and those future problems don't cause you concern. Donate items that are still in good condition and toss out things that aren't. You may even want to invite friends over to sort through the stash of no-longer-needed goodies first. Be sure to check for cracks in foundation walls at this time and make repairs as necessary.
Finished Basement Ideas
Endless possibilities make it easy to turn the basement into any type of room that benefits your home. Every homeowner has their own ideas for the basement; put your ideas to use at this time. Perhaps you want to create a space for teens or in-laws, or maybe you've always wanted a man cave or an art room. These ideas are a couple of the many ways to turn your basement into a welcoming room in the home. A few more wonderful ways to turn your basement into space that your family can use:
Bathroom
Bedroom
Wine Cellar
Music Room
Kids Play Room
The Bottom Line
Basement finishing is a great project that adds value, space, and efficiency to the home. Don't waste your space anymore and make sure you call a professional to discuss basement finishing and your options. This is one of the best projects you can tackle around your home