Tips for Waterproofing Your Basement
by Nick Marr on Jul 5, 2022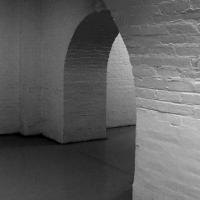 Water damage is the most common form of home damage and can be caused by rain, humidity, seepage, plumbing leaks, burst pipes, and overflows. Your basement is prone to water damage as water can seep in via the foundation cracks, and poor cooling or heating may result in condensation or moisture build-up. Excess water or flooding in your basement may cause mold and structural damage, making basement waterproofing crucial.
Waterproofing your basement prevents basement flooding, ensures a healthier environment, lowers heating and cooling costs, protects your sump pump, prevents structural damage, and ensures basement floor protection. Below are five tips for waterproofing your basement.
1. Hire basement waterproofing professionals
Basement leaks or flooding occur for various reasons a property owner may not understand. However, hiring experienced waterproofing professionals can help you get proper advice regarding the actual cause of basement floods or leaks and an ideal course of action, helping you treat the problem, not the symptom.
Hiring professional waterproofing experts guarantees that the solution to receive is tailored to your specific needs. When hiring professionals to waterproof your budget, ensure they have material and workmanship warranties to safeguard yourself from associated liabilities.
2. Invest in sump pumps
Sump pumps are an effective waterproofing system in your home because they safely channel water away from your basement. They're usually found in the sump pit, where water from the drainage collects. Sump pumps are helpful for severe basement flooding and leaks since they can expel water immediately when it enters the basement. To get the most out of a sump pump, ensure its size is suitable for your property. You can consult a professional basement contractor to help you get the right size.
3. Try foundation sealants
While foundation sealants are a controversial waterproofing solution, you can use them as a temporary fix for basement leaking issues. A crack may not always leak, but it lets in water. Using foundation sealants like epoxy polyurethane, you can prevent water seepage. You can inject the sealant directly into the crack, repairing the wall and restoring its strength.
You may also consider cement-based sealants an excellent option because you can use them on your floor and walls. Besides crystallizing with your foundation concrete, cement-based sealants' expanding foam fills up all the floor's crevices, ensuring effective leakage stoppage.
4. Focus on your gutters
If your downspouts and gutters aren't draining water efficiently, you'll experience water damage issues in your basement. To improve your roof drainage system's effectiveness, inspect the downspouts and gutters regularly to ensure they aren't clogged with debris or damaged. Clean them frequently to eliminate any waste that may cause clogging and install gutter guards. If the downspouts drain near your foundation, have them extended and consider installing water collection solutions to keep water away from the foundation.
5. Use basement dehumidifiers
The temperature difference between the air in your upper rooms and the sub-floor results in condensation, dampening the basement. To reduce or control the humidity levels, consider installing basement dehumidifiers. The systems will also curb condensation after-effects, including microscopic mold spores, dust mites, and foul odors which thrive on damp and cold floors and walls.
Endnote
Basement leaks and flooding can be detrimental to your home's structural health. Use these tips to waterproof your basement.