7 Tips for Reducing Moisture in a Damp Basement
by Jackson Freud on Jun 19, 2018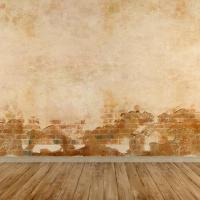 A properly finished basement is a useful addition to any home. The simple reason is that it adds an extra space that can be utilized for both living and storing things. However, if the basement gets damp, then it can give rise to several problems.
Apart from a musty smell that spreads throughout the home, excess dampness can easily give rise to mold. Professional assistance can indeed help you get rid of excess moisture from your basement. However, this process can prove to be a costly affair. Thankfully, there are several ways that a homeowner can utilize to reduce the moisture level in a basement.
7 Ways to Reduce Excess Moisture from Your Basement
1. Repair Any Settlement Cracks
As a home settles with time, cracks may develop. This is even possible on newly poured concrete. If there are any settlement cracks, it can easily give entry to moisture during rainy seasons or when the snow outside melts. Such cracks can easily be repaired without any professional help and this can easily reduce the moisture level in the basement.
2. Waterproof All The Walls
Professionals usually dig trenches around the basement walls and cover the walls with suitable waterproofing materials to get rid of moisture. However, if the problem with moisture is not that serious, simply using a good quality waterproofing paint can easily solve the problem for you.
3. Extend Downspouts And Reduce Seepage
One of the major causes of excessive moisture in the basement is the roof of a house. When the snow melts or when it rains, water runs down into downspouts and eaves troughs. If the downspouts are not far enough or if the eaves troughs have a leak, then water easily enters the basement through cracks. The best solution is to extend the downspouts by a minimum of 6 feet from your home.
4. Use A Rain Barrel
If excessive moisture in your basement is caused by just one area of your home, then you can easily use a rain barrel, which can catch water coming down from the roof. This will prevent the water from entering the basement.
5. Reduce Condensation
Water pipes used in homes can easily cause condensation. This may result in water dripping on floors and running into walls, which can give rise to mildew and mold. Use insulation foam to wrap pipes to reduce condensation.
6. Dryer Ventilation
A not properly ventilated dryer can easily add to moisture levels in the atmosphere. This will settle on floors, walls, and ceilings that can give rise to serious moisture problems. Thus, sufficient ventilation of dryers is important.
7. Use a Dehumidifier
After controlling all the possible sources of moisture, use a dehumidifier (see top-rated brands) to reduce the level of moisture in the air. Such a machine can easily pull gallons of water from the atmosphere every day and it is also one of the best ways to reduce excess moisture from your basement.