How to Start a Rental Business
by Guest on Mar 18, 2018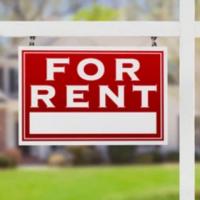 Americans are starting rental businesses by the thousands. Investing in real estate has become one of the most popular ways to bring in extra income and solidify retirement. Owning and managing a rental property isn't easy, but if done right, it can be a great way to secure extra income and eventually quit your day job. If starting a rental business is your goal, here's how you can get started.
Buy a Property
Location, location, location. The secret to running a successful rental business is having your rentals in the best neighborhoods. College areas, beach communities, and ski towns are always high rent locations. Don't make the mistake of blowing your entire budget on the property—make sure you have a good chunk of change to make improvements and handle any surprise repairs that might come up.
Renovate
In many instances, finding a slightly rundown, older home in a nice neighborhood can be a much more lucrative option. Replace that 70s carpet with hardwood floors and that laminated countertop with marble. These improvements can boost the amount of rent you can charge each month drastically. Beating house flippers to those rundown properties in nice neighborhoods and taking care of the improvements yourself can save you a ton of money on your purchase.
Find Quality Tenants
Turnover is one of the biggest hassles landlords face when it comes to managing a rental business. Evictions can take weeks and cost a fortune—better to bring in occupants with reliable sources and history than kick bad ones out. Pulling your tenant's credit report can give you a great inclination as to whether or not they will be a reliable and responsible occupant. Take advantage of the many online tools landlords use to screen applicants' financial history.
Showing Dos and Don'ts
Once you've finished renovations, it's time to show your new place off. The first impression is often the most important one, especially when it comes to renting a property. Make sure your house or apartment is clean enough to eat off of any surface. Open the curtains and bring in as much natural light as you can—darkness can make a room feel small and closed off. Light scented candles before any potential occupants arrive so your place has a warm homie feeling to it.
Hire a Handy Man
Part of the responsibility that comes with managing a rental property is keeping up the general maintenance and making necessary repairs. Chances are, you aren't a professional electrician or plumber and you haven't done much general contracting. It might be cheaper to tackle repairs yourself but if you don't know what you're doing it may make your problems a lot worse.
Run it Like a Business
This might seem like a no-brainer but it's easy for some landlords to get attached to their tenants and form relationships. Keep it professional—avoid getting too close. Start your rental business small—once you're successful, then you can worry about making it grow. Make a separate bank account for your business and keep track of income and expenses. There can be some significant tax deductions so make sure you keep detailed financial records for your returns.
Expand and Improve
Once you've started to find success with your business and build up the finances needed to expand, start branching out. Be responsible and realistic about your expansion—don't start taking out massive loans to buy up multiple properties. Try to buy one at a time and increase the frequency as you gain more experience and expertise.
Develop a Brand and a Network
Networking in real estate is essential to your business's success. Get connected to other professionals through sites and services like linkedin.com. Many rental owners prefer to pair up with house flippers and buy newly renovated homes so they can rent them quickly without the hassle of fixing them up themselves—this is especially common when doing business on a larger scale. Referrals can often be responsible for the majority of new business seen in the real estate world—be sure to make networking a priority.
Don't let your real estate dreams be dreams. Use these helpful tips to start your rental business today!