What is Conveyancing?
by Valerie Muscat on Sep 27, 2022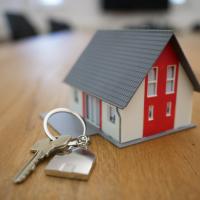 Conveyancing is the process that transfers ownership of real estate from one person or entity to another. It is a term that you may hear used in association with residential property purchases.
However, conveyancing can be applied to all property and even commercial property purchase transactions.
The most common reason for selling a home or other property is from the death or incapacity of a previous owner through to the loan default, so you will hear sellers and buyers referred to as 'conveyancers'.
The Role of a Conveyancing in the Property Market
a) Acts as a Mediator
The conveyancer acts as an agent between the buyer and seller, providing legal protection to both parties. The role of this conveyancer is to ensure that both parties remain protected at all times during the sale/purchase process.
One can achieve this by ensuring that all necessary documentation is provided and recorded correctly and that both parties know their rights and obligations.
A conveyancer can act as a mediator in any disputes that may arise between buyers and sellers during a transaction. It is especially important when discussing the price or other aspects of the property sale/purchase process.
The conveyancer will liaise with other professionals such as solicitors, surveyors, and auctioneers to ensure everything runs smoothly for both sides.
A good conveyancer will work closely with both parties throughout this process, helping them reach an agreement on all issues.
b) Provide Legal Advice
The role of a conveyancer is to advise on any problems that may arise from buying or selling a property. They will help you with all the legal documents, including the sale and purchase agreement, mortgage, and trust deeds.
They can also provide guidance on completing the settlement process and finding out more information about your new home or investment property.
The role of conveyancing in the property market is to ensure that both parties, seller and buyer are aware of their legal obligations. They explain the steps involved in signing a valid contract for sale and purchase.
Furthermore, they can also help you with any other legal issues relating to the property, such as dispute resolution or paying stamp duty. Furthermore, a conveyancer ensures that all legal details are included in an agreement between buyer and seller.
c) Assist in Documentation
The role of conveyancing in the property market is to assist in documentation. That means that when it comes to buying or selling a property, the conveyancing process will get used to ensure no problems with the transaction.
The main reason is that many issues can arise during a transaction; some may not be obvious at first sight. It is therefore important that you have someone who can look at these issues from a legal perspective and make sure that they are taken care of before any money changes hands.
Several different aspects need to be considered when it comes to buying or selling your property, including title deeds, ownership deeds, and mortgage documents. When dealing with these issues, something can easily go wrong at some point during the process.
In Conclusion
A conveyancer can make all the difference when completing a property transaction. They can smooth out the process, helping both sides of the transaction agree without any problems.
Essentially, conveyancing plays a vital role in the world of property. It is often the first step required to buy or sell a property, and since it's so important to the overall process, it's good to know what you can about conveyancing before you begin.
Knowing what you are getting into will greatly reduce the stress associated with this process, and with that in mind, hopefully, this article helped you out.